Identity management
Identify and verify individuals with advanced facial recognition technology
Tradelink's Facial Recognition Solutions identify and verify individuals by analysing and comparing one's facial features lively captured with digitally stored images.
AI-based accuracy and reliability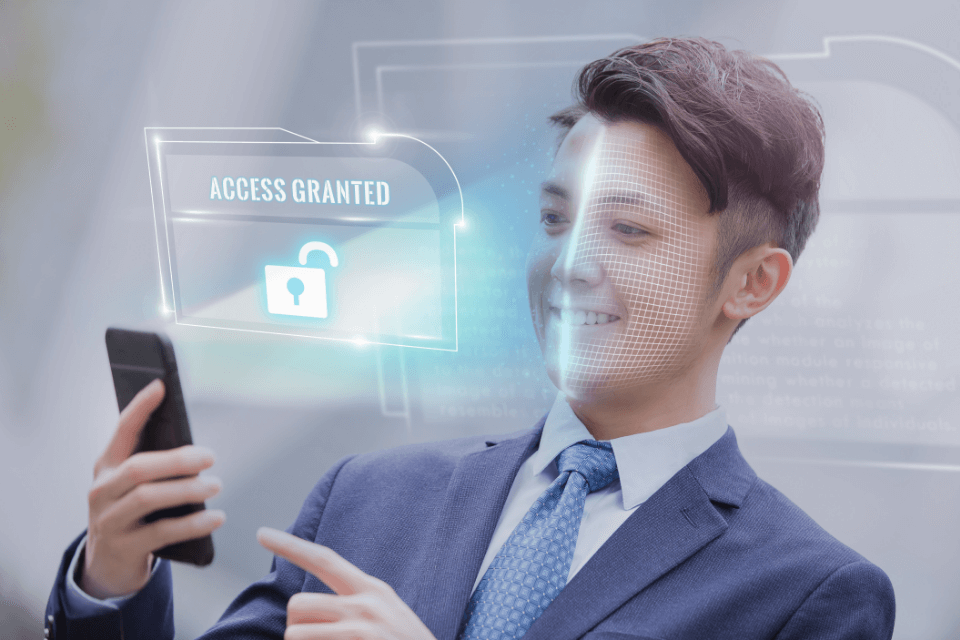 Features:
Leverage AI to map facial features
High accuracy on matching regardless of age, gender and ethnicity
Support "one-to-one (1:1) identity verification" by authenticating the identity of the same person, and "one-to-many (1:N) identification" by comparing an individual against a pre-enrolled database
Additional features including age and emotion estimation
Offer on-premises or cloud-based facial recognition
Benefits:
Better security based on one's unique facial attributes
Convenient and effective as no more lengthy password is needed
Easy to integrate into existing security infrastructure, saving deployment time and cost
Practical applications in different industries
Government and public sector
Facial recognition systems are used in many airports to monitor passenger flows. Some jurisdictions use the technology to identify people who are under criminal investigation or visa violators.
Business sector
Companies apply facial recognition access control to monitor restricted areas, and can efficiently track the attendance of thousands of employees.
Smart retail
Retailers apply facial recognition to serve customers more effectively. By adopting facial recognition technology, customer's information like age, gender and ethnicity can be collected for effective targeting in marketing campaigns. The technology can also be used to reduce in-store crime.

Robot shop assistants with facial recognition can recognise shopper emotions and alert human assistants when a helping hand is needed.
Healthcare
Facial recognition technology can be applied in clinics or hospitals to access patient's medical records, and to identify illnesses by looking at a patient's features. It helps to streamline the appointment process and reduce the waiting time.