Intelligent supply chain
Warehouse digitalisation, automation and robotics solutions for HK-based organisations
Tradelink keeps you on top of ever-evolving technologies to ensure your warehouse is a key driver of your supply chain effectiveness.

We can demonstrate how warehouse automation can enhance your bottom-line and help your business maintain a strong competitive edge.





In this success story video, you can learn how Tradelink's digital warehousing solution helps CMHK
Achieve better visibility and control over warehouse operations
Enhance the overall efficiency of its warehouse
Solutions for basic to sophisticated warehouses
Warehouse Management System
Move your operations to the next level with intelligent warehouse operations management and execution.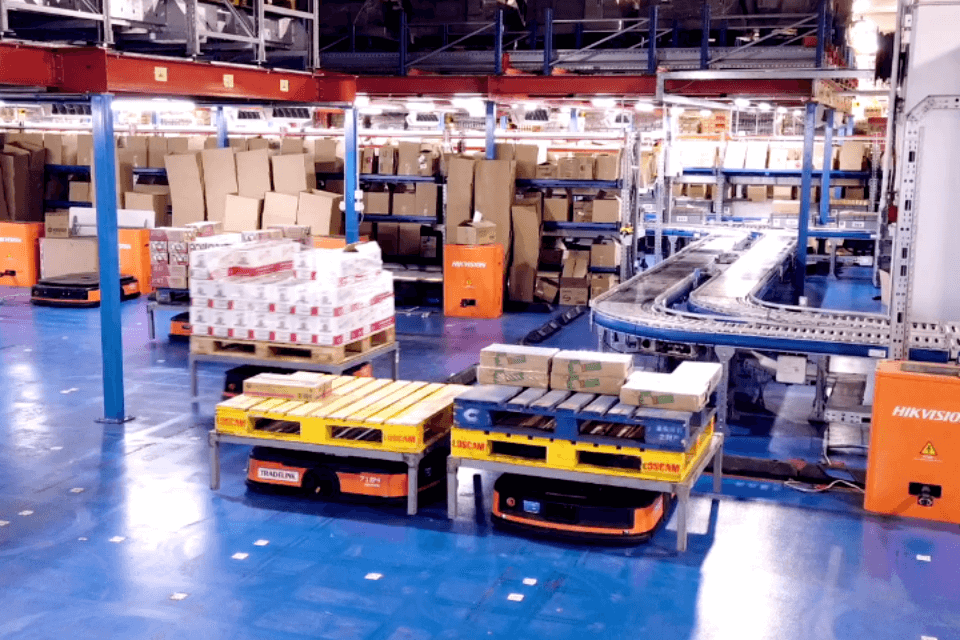 Features:
Establishes paperless and automated warehouse environment powered by AI that facilitates the management and operational execution of warehouse operations
Enables real time visibility of inventory and operation status
Benefits:
Increases fulfilment efficiency
Improves inventory accuracy and visibility
Maximises labour productivity and space utilisation
Warehouse Execution System
Digitally enhanced process and inventory control and governance.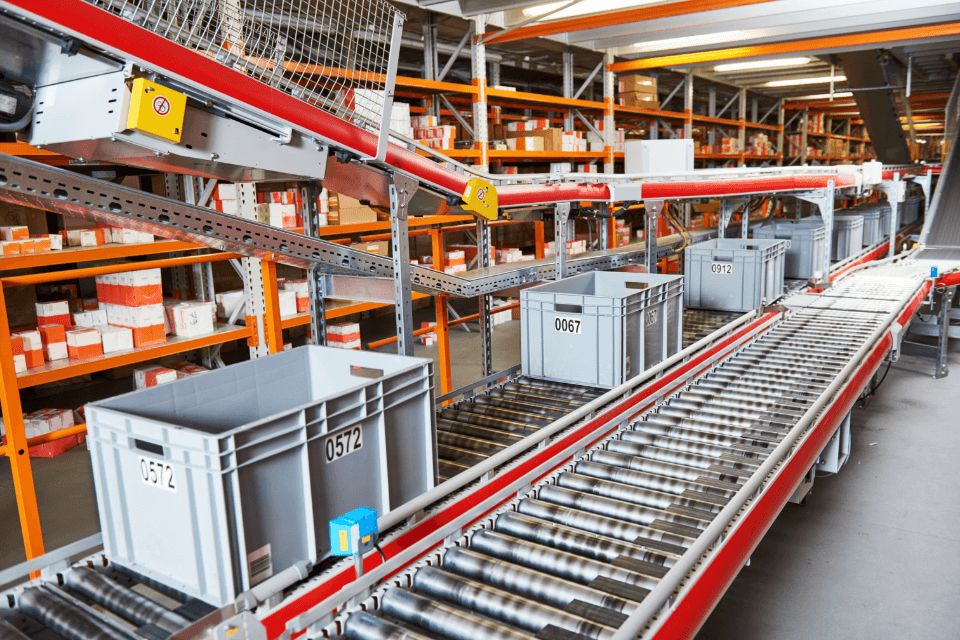 Features:
Integrates your warehouse management system and automated materials handling systems to orchestrate different islands of automation
Enables automated sortation and wave picking functions to support omnichannel fulfilment
Benefits:
Optimises material flow and order fulfilment to ensure efficient use of automated equipment
Automated Material Handling Systems
State-of-the-art material handling solutions are designed to meet industry best practices of tomorrow.
Automatic Guided Vehicle (AGV)
Features:
Automated load carrier is directed by a combination of computer software and sensor-based guidance systems with pre-defined paths






Benefits:
Provides safe and efficient movement of goods
Reduces operational costs through reduced labour needs and human errors
4-way Shuttle Racking System
Features:
Automated pallet shuttle moves in 4 directions to move goods within a high density storage area










Benefits:
Optimises warehouse space utilisation
Provides efficient storage and retrieval of goods
Put-to-Light

Features:
Automated sortation system breaks large quantities of goods into individual customer orders through the use of light devices that direct operators to sort items






Benefits:
Easy to learn and flexible to adopt
Offers 40% increase in sortation rate over paper-based or radio-frequency (RF)-based methods
Dimension Weighing & Scanning System (DWS)
Dimension Weighing & Scanning System (DWS)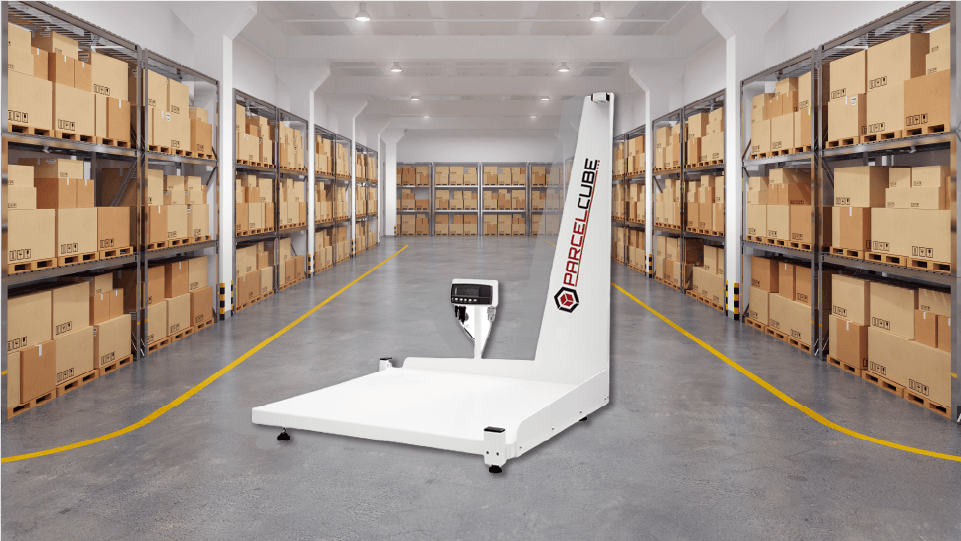 Features:
Provides automatic scanning, weighing and volume measurement of goods
Captures the actual conditions of goods
Integrates with WMS for real-time data transfer
Benefits:
Saves time and manpower required for labor-intensive goods measurement work
Improves goods measurement accuracy
Warehouse Design Consultancy
Tradelink offers best-in-class warehouse design to meet specific business needs.
Features:
Analyses and evaluates the efficiency of existing warehouse operations and identifies optimisation opportunities
Shares domain knowledge and industry best practices
Recommends desired warehousing models to support the development of your business
Provides project management capability for warehouse transformation projects
Benefits:
Enhances the effectiveness and efficiency of existing warehouse operations according to projections
Addresses different warehouse revamp needs, including warehouse expansion, relocation, new business models and more
Digitise and automate your warehouse in four steps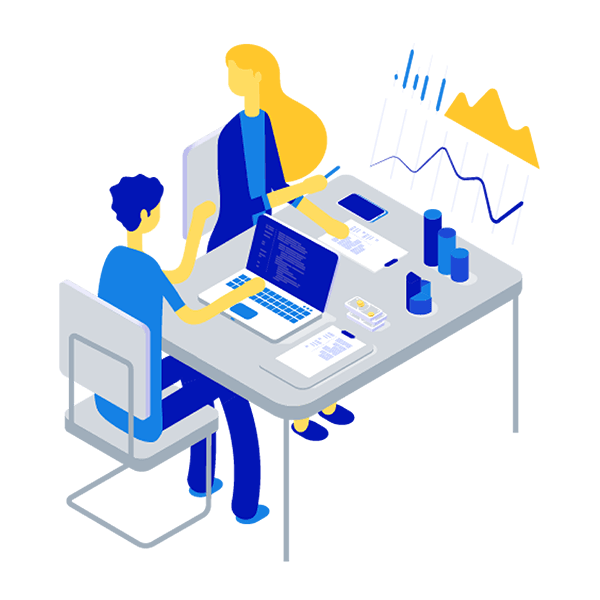 Planning phase
Identify your current challenges and gather requirements
Define project objectives and set project milestones
Conduct budget and resource planning
Tradelink expertise
We can share industry best practices with you, gained from our deep understanding of the supply chain domain across different industries.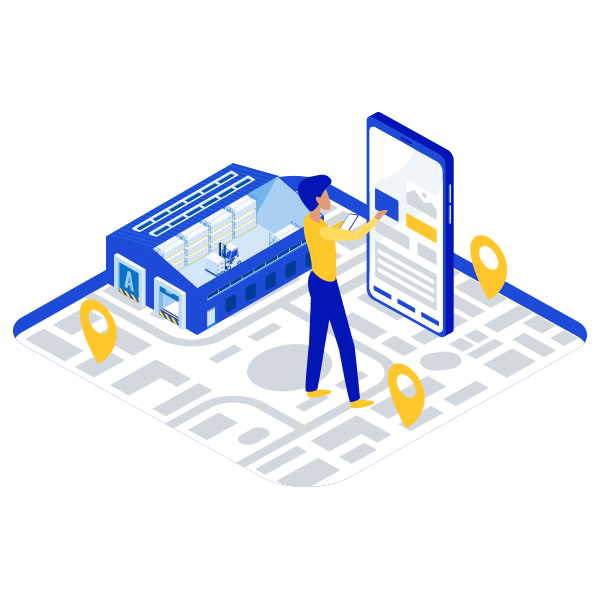 Development phase
Hold regular progress meetings on project development progress and align expected outcomes as appropriate
Conduct User Acceptance Testing (UAT) before production
Tradelink expertise
Our profound warehouse project management experience ensures you in achieving your project goals and experience optimum results.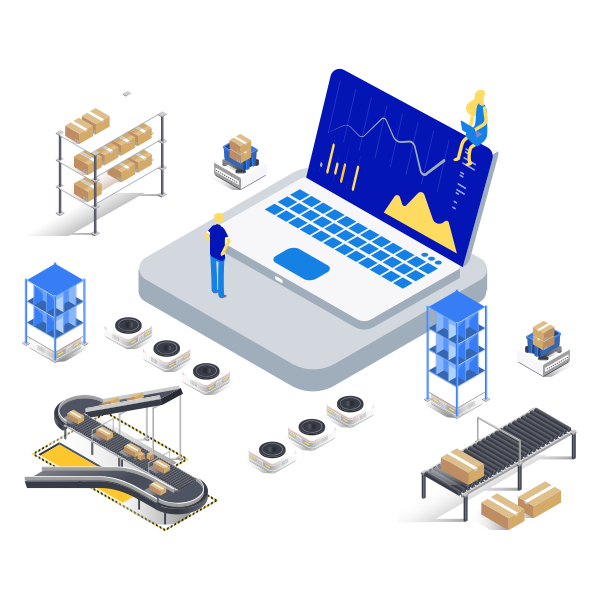 Production phase
Pre-production performance and service level tuning and checking
Deploy solution into production
Provide operational training and support to ensure smooth warehouse operations
Tradelink expertise
Our robust technical and hands-on operational experience in warehouse migration and upgrade help ensure optimum warehouse operation efficiency.
Maintenance phase
Set up health check procedures and monitor ongoing performance
Identify areas for adjustment and enhancement
Tradelink expertise
We provide customisable and compatible systems for further adjustment and enhancement to maximise digital efficiency.
These case studies may also interest you