Innovative Collaboration for Platform as a Service (PaaS) By PAN ASIAN E-COMMERCE ALLIANCE
The 51st Pan Asian e-Commerce Alliance ("PAA") Steering Committee meeting, hosted by Tradelink, was held from 3rd to 4th December 2015 in Hong Kong. Members from 11 economies contributed to high-level networking, strategic debate and knowledge sharing. Through the collaboration among members, PAA successfully established PaaS, as a comprehensive road map of members' business solutions targeted to fill the market niche.
Mr. K.K. Tse, CEO of Tradelink, expressed a warm welcome to Mr. Edward Yu, Principal Assistant Secretary for Commerce and Economic Development (Commerce and Industry) of the Government of Hong Kong SAR, the guest of honour at the welcome dinner. Mr Tse appreciated PAA for providing the opportunity that enables members to have more regional exposure and also a solid base for going global through the fruitful discussion and the enhancement of situational awareness. He also thanked all members for their expert contributions in the Pan Asia Exchange (PAE) eMarketplace which has proven the strength of cross border collaboration. This will help PAA members and our clients to look into the opportunities created by the One Belt One Road initiative and the Internet Plus national policy introduced in China.
PAA Chairman, Mr. Francis Lopez, in his speech drew attention to the PAA members' step into the new era and successful development of the e-Marketplace. PAE had already become part of a suite of offerings in the new APEC MSME Portal as the platform for buyer-seller matching. Moreover, the United Nations Economic and Social Commission for Asia and the Pacific (UN ESCAP) continued to tap the expertise of PAA members to provide inputs for initiatives on Regional Arrangement on Cross Border Paperless Trade Facilitation.
"We were pleased to hold the first PAA Certification Authorities meeting that focused on internet and mobile security. In addition, the inaugural PAA Expo was organised for PAA members to share our solutions and services, leading to a collaborative arrangement among the members. I look forward to our continuing innovation and taking the advantage of new opportunities created by the Trans-Pacific Partnership (TPP)." Mr. Lopez said.
The 52nd PAA Steering Committee Meeting will be held in Jeju Island, South Korea on 21st to 22nd April 2016.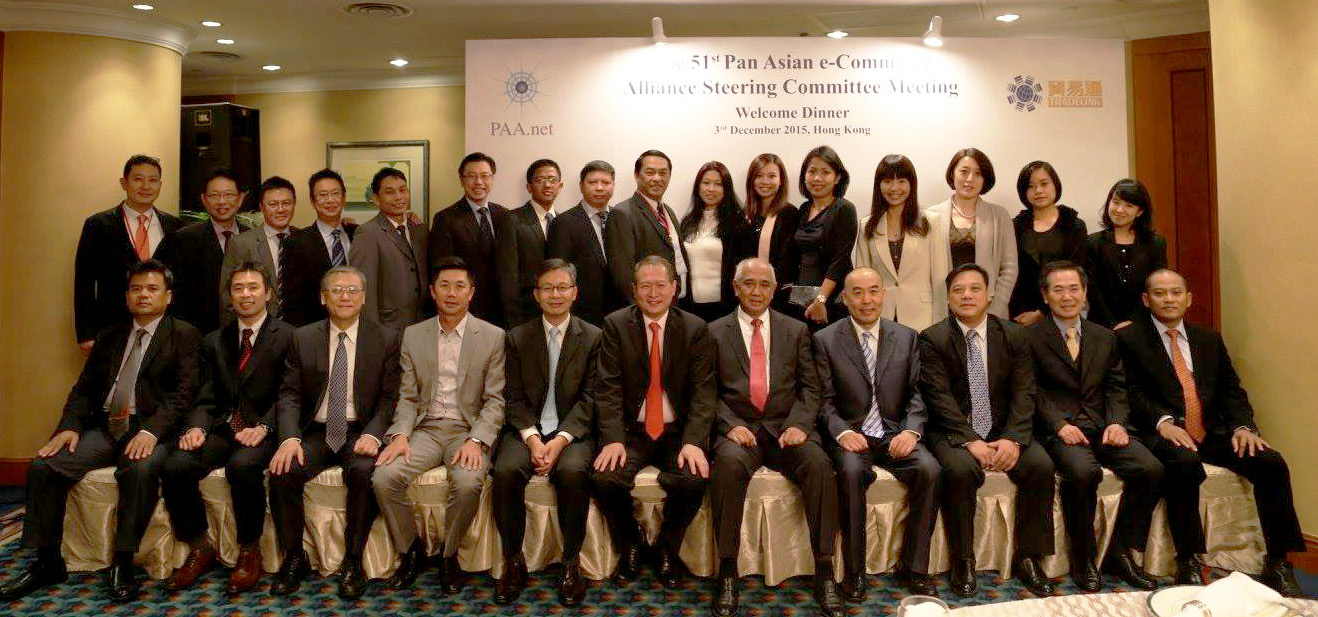 Photo Caption: The 51st PAA Steering Committee Meeting was held from 3rd to 4th December 2015 in Hong Kong.
arrow_circle_leftback