Joint seminar on biometric authentication for banking services
Since the government authority updated its risks guidelines to banks in September last year allowing biometrics identifiers as a second factor authentication for client identity verification, some major banks and card associations in Hong Kong are gearing up their plans for the launch of biometric authentication for their banking services. In the light of the increasing interests in biometrics-based security solutions from the banking sector, Tradelink and Daon, a global leader in mobile biometric authentication, jointly held a seminar titled "Biometric Authentication for Banking Services" on 19 May 2016 at Regus Conference Centre, Wanchai. The seminar attracted nearly a hundred attendees from over 25 organizations, including almost all major banks and government agencies.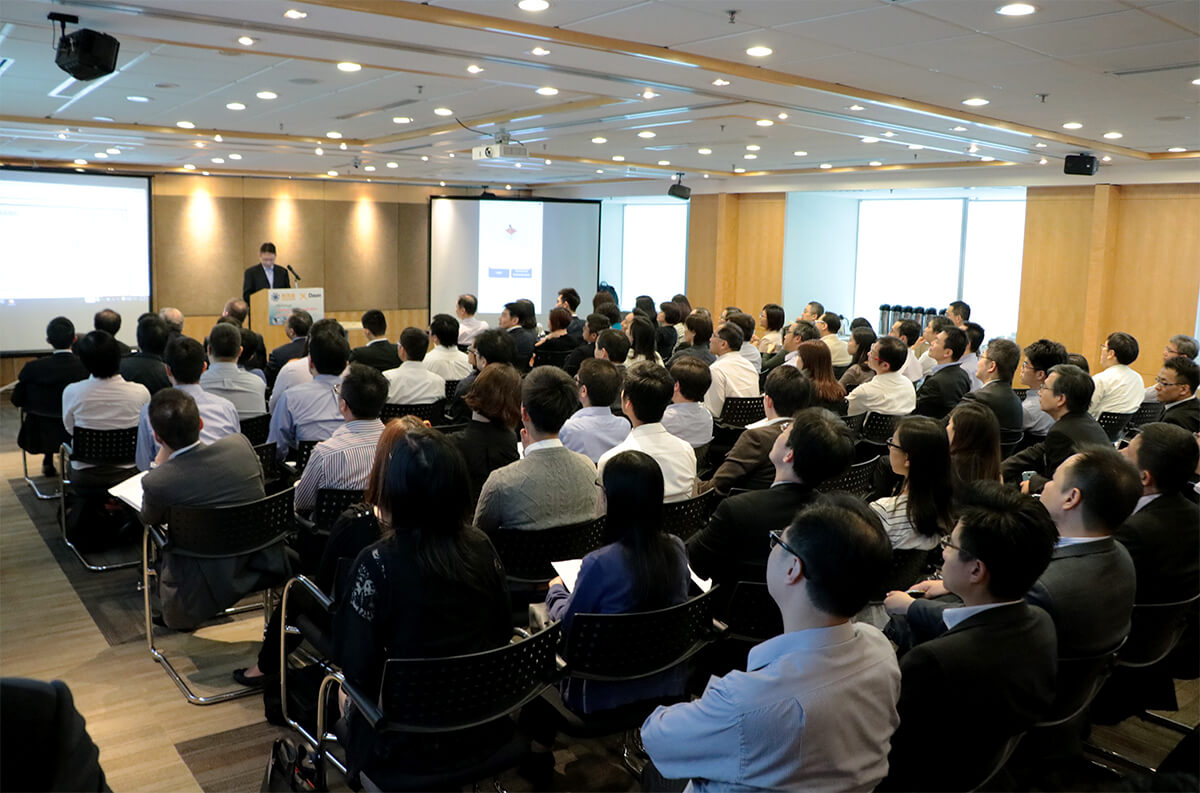 Photo caption: The seminar was a full house.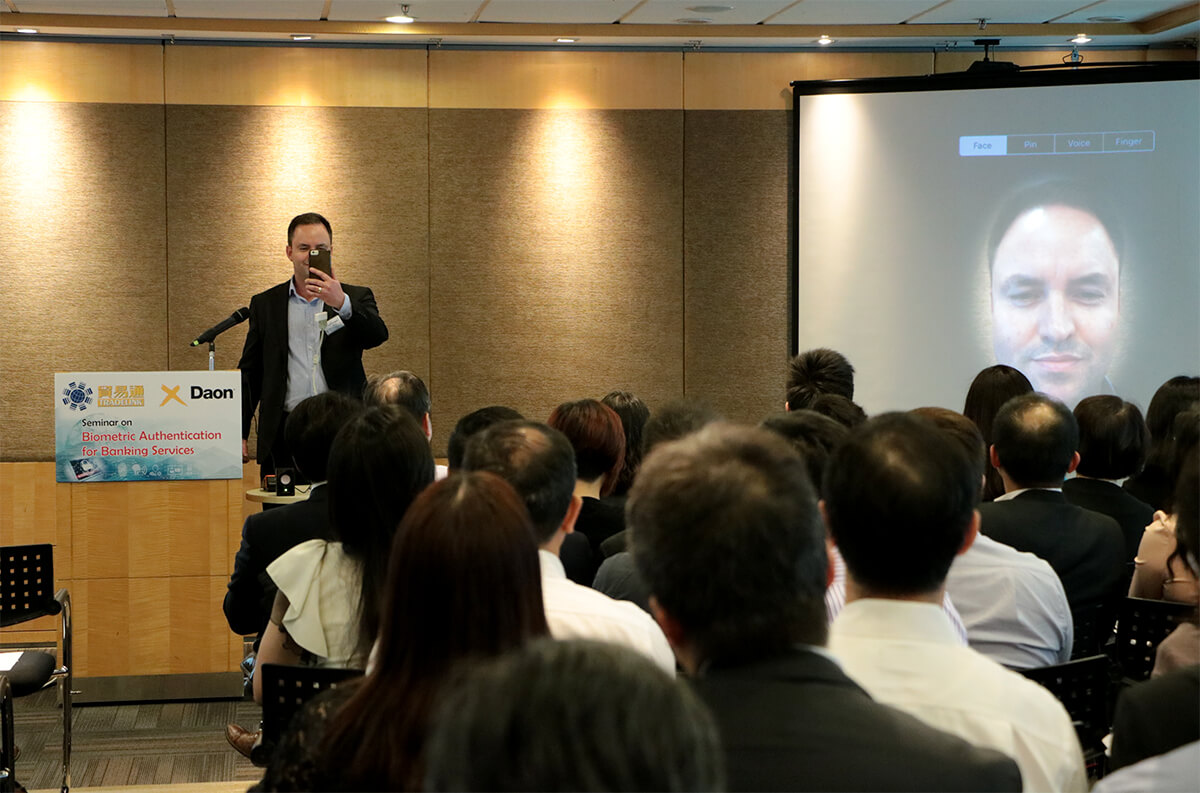 Photo caption: Live demonstration on face recognition.
The use of biometrics for authentication is not a new concept. The introduction of Touch ID in 2013 and Android fingerprint in 2014 brought this technology to mobile devices and into homes around the world. In just last year, the application of biometrics has virtually exploded and biometric authentication is considered as one of the foremost technologies paving the way for the future of data security and mobile convenience. The most compelling reason for banks/ financial institutions to invest in biometrics security solutions are their potential to mitigate fraud over the online/mobile channels.
During the seminar, Tradelink speaker explained how biometric authentication evolved from mobile deployment to an omnichannel strategy as well as highlighted the key considerations for deploying the technology in Hong Kong. Our partner, Daon, shared their stories as to how they helped financial institutions and regulatory authorities around the globe unleash the full power of biometric authentication. In his presentation, Daon speaker also explained the problems which could be solved by biometric authentication technology and how the technology could be deployed for banking and payments using real cases with customer experience as illustrations. Last but not least, live demonstration on face and voice recognition was conducted for participants' real time experience of the power and user-friendliness of a biometric security solution.
Positive feedbacks were received from participants on the seminar contents. Participants also shared their needs for enhanced security as the general market concerns.
arrow_circle_leftback