Tradelink Participated in the Retail Asia Expo 2016
Tradelink participated in the Retail Asia Expo from 14 to 16 June 2016 at the Hong Kong Convention and Exhibition Centre for the first time, showcasing our innovative payment solutions to the retail and hospitality industry. The two featured solutions we presented in the expo were: E-payment solution for self-service businesses and Smart POS.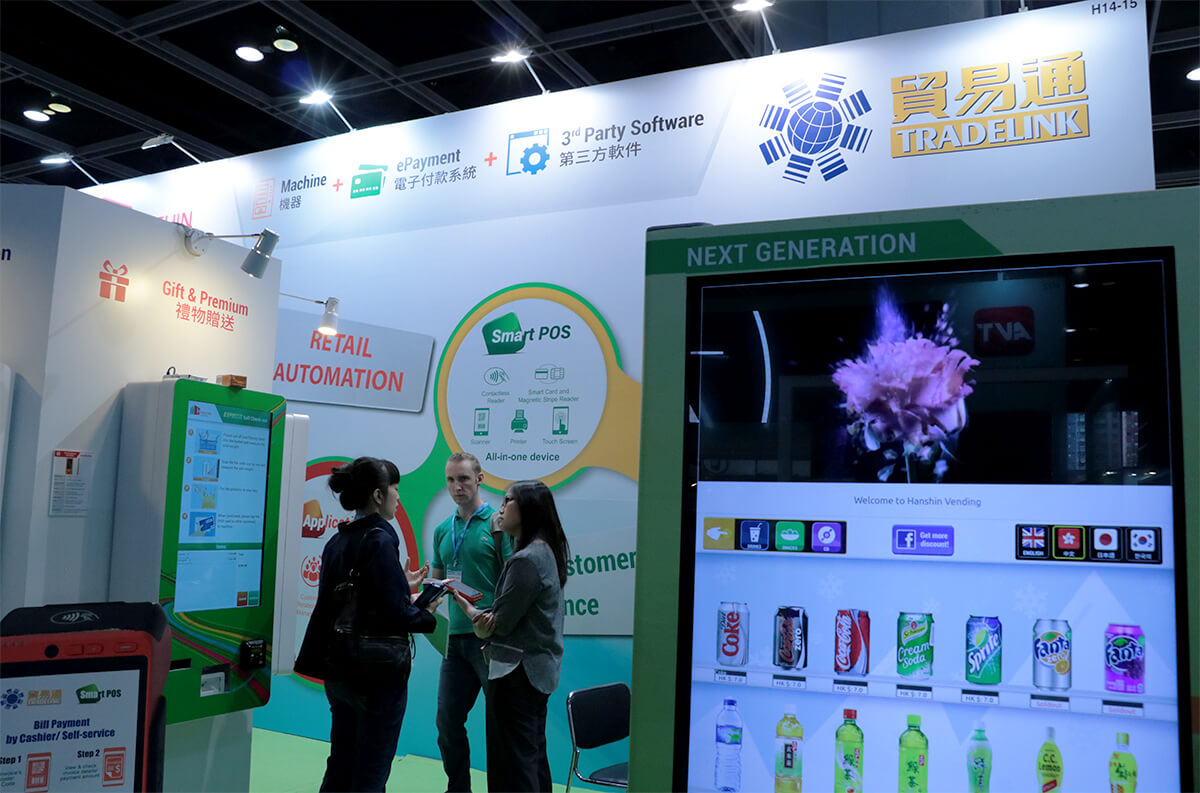 Photo caption: Tradelink showcased its payment solutions in the expo.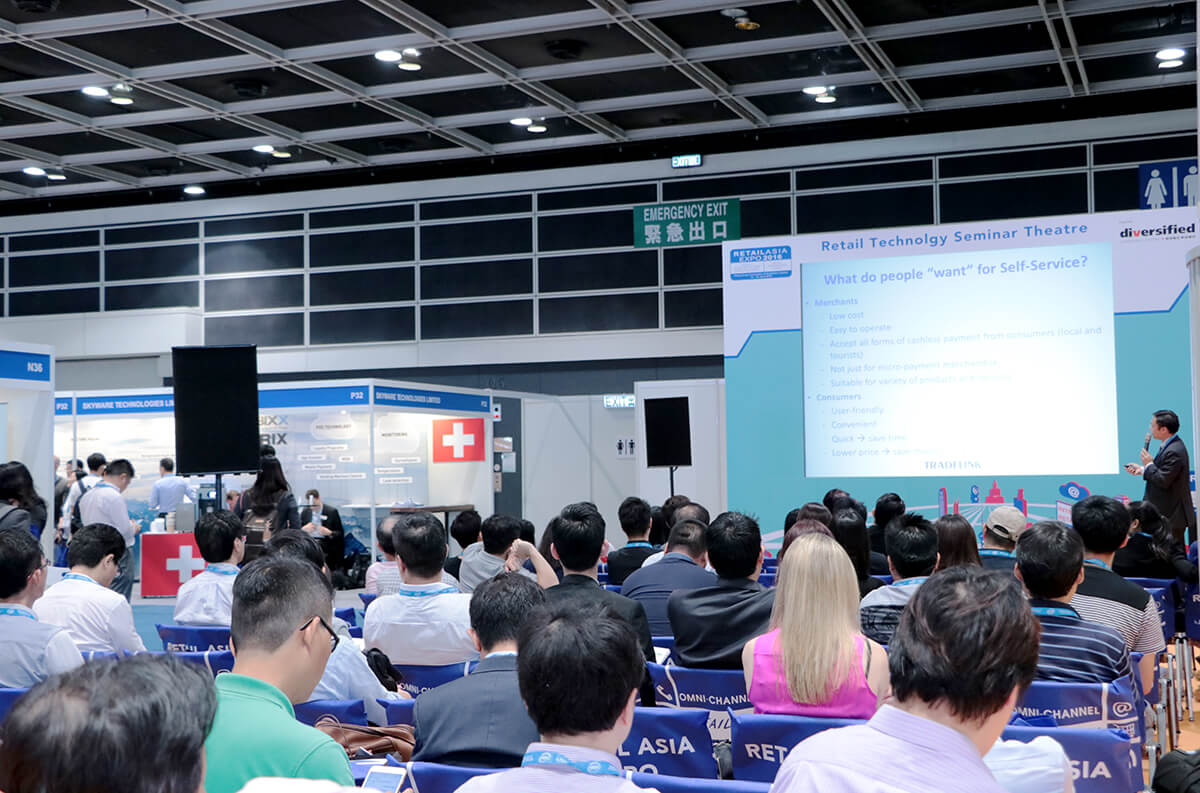 Photo caption: Tradelink speaker delivered the presentation at the concurrent retail technology seminar.
As the buying behavior of consumers are changing to online and self-service, merchants are making moves to start selling their merchandize through unattended channels. Our payment solution enables these merchants to accept credit cards and e-Wallet payment on self-service kiosks. We provide a total solution including hardware (kiosks, vending machines and credit card readers), software to system integration and telemetry management service. A key attraction at our booth was the versatile and innovative sample applications on self-service kiosks using our payment solution (such as pocket wifi rental, hotel check-in / out, food ordering at restaurant, online retailing, item/ticket selling and telecom bills payment).
Another highlight at our booth was the Smart POS which is a unique combination of POS and Smart Terminal (on which 3rd party value-added business applications can be developed). Our Smart POS enables retailers to process payment (including credit card/ WeChat/ AliPay/ loyalty point/ coupon/ local SVFs), support O2O business and manage supply chain, customer relationship, logistics functions all on a single device. In addition, the device supports customer identity validation with face/voice recognition to mitigate payment fraud in high value or high risk mobile transactions.
Like the past years, the Retail Asia Expo 2016 attracted thousands of Asia retail professionals from a diversified regional and industry background. It offers a quality platform for us to showcase our innovative payment solutions and also a valuable opportunity for us to meet and share insights with retail professionals and specialists in different retail segments worldwide.
*For more about Retail Asia Expo, please visit http://www.retailasiaexpo.com/
arrow_circle_leftback