Tradelink Participated in the Retail Asia Expo 2017
Tradelink participated in the Retail Asia Expo from 13 to 15 June 2017 at the Hong Kong Convention and Exhibition Centre for the second time, showcasing our one-stop solutions from inventory management to point-of-sale which meet the needs of different retail business needs.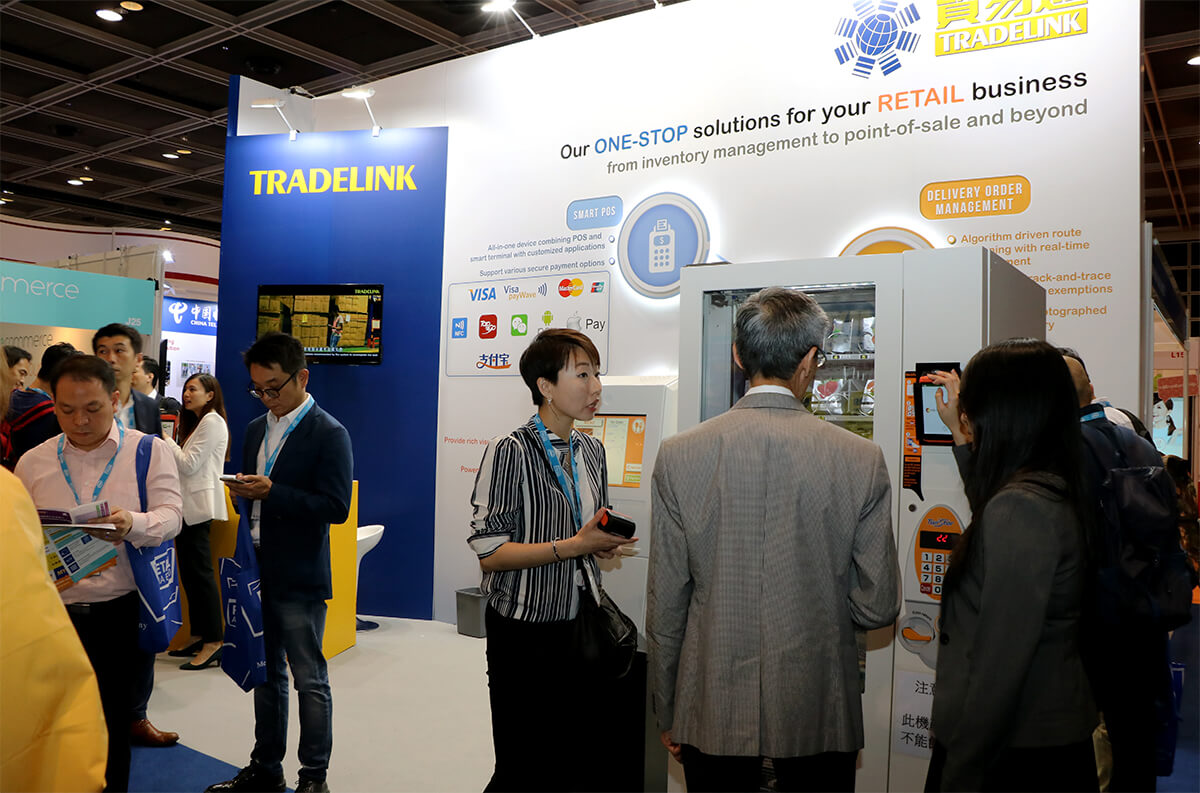 Photo caption: Tradelink showcased its comprehensive solutions in the expo.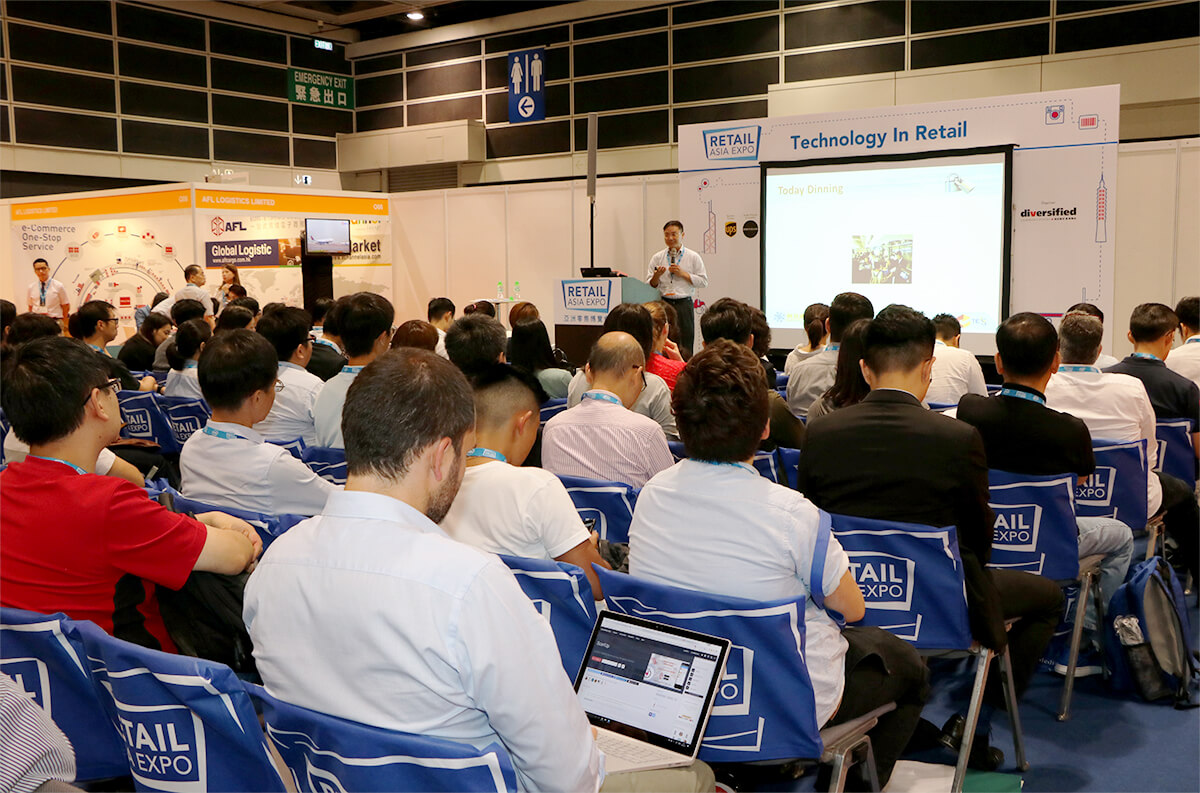 Photo caption: Tradelink representative presented at the concurrent retail technology seminar.
Retail automation transforms retail operations through integrating smart devices with applications. Using automated solutions, supply chain operation can be optimized and operational cost reduced giving retailers cost advantages. Addressing the rising needs for retail automations, Tradelink showcased four specialized solutions:
Warehouse Management - With dynamic real-time inventory data sharing from warehouse, office to end customers, our solution can help retailers improve their business operations with enhanced inventory visibility and accuracy.
Delivery Order Management - Riding on algorithm driven route planning and real-time track-and-trace with alerts for exemptions, our solution can help retailers optimize their delivery operations and provide visibility of the delivery status, thus enhancing efficiency and improving customer services.
Big Data Analytics - Based on detailed analysis of transaction data using our business intelligence and analytic tools, retailers can make timely decision to respond to customer needs, streamline operations and formulate strategy to improve business performance.
Smart POS - Using our SmartPOS equipped with barcode scanner, fiscal printer, camera and wireless connectivity, retailers can process customer payment using various payment methods (credit & debit card, Alipay, Wechat, Tap&Go, TNG, QRcode payment, ApplePay and Android Pay) anywhere on one single device. Our smart POS can support a wide array of applications such as self-service & vending, Pay@table, and delivery management service.
At the concurrent retail technology seminar in the Expo, Tradelink representative delivered speech on the topic of "Smart Applications, SmartPOS, and Smart Life" to share the latest technology trends, challenges and best practices in retail industry. As always, the annual Retail Asia Expo brings together the industry's most influential retailers and buyers under one roof. The event provided us a great opportunity to showcase our solutions which we are pleased to receive positive feedback and interests from merchants of different retail industry. We are also happy to make use of the platform to share market insights and trends with stakeholders to keep abreast of the market and technological development.
arrow_circle_leftback