Tradelink exhibited at Asian Logistics and Maritime Conference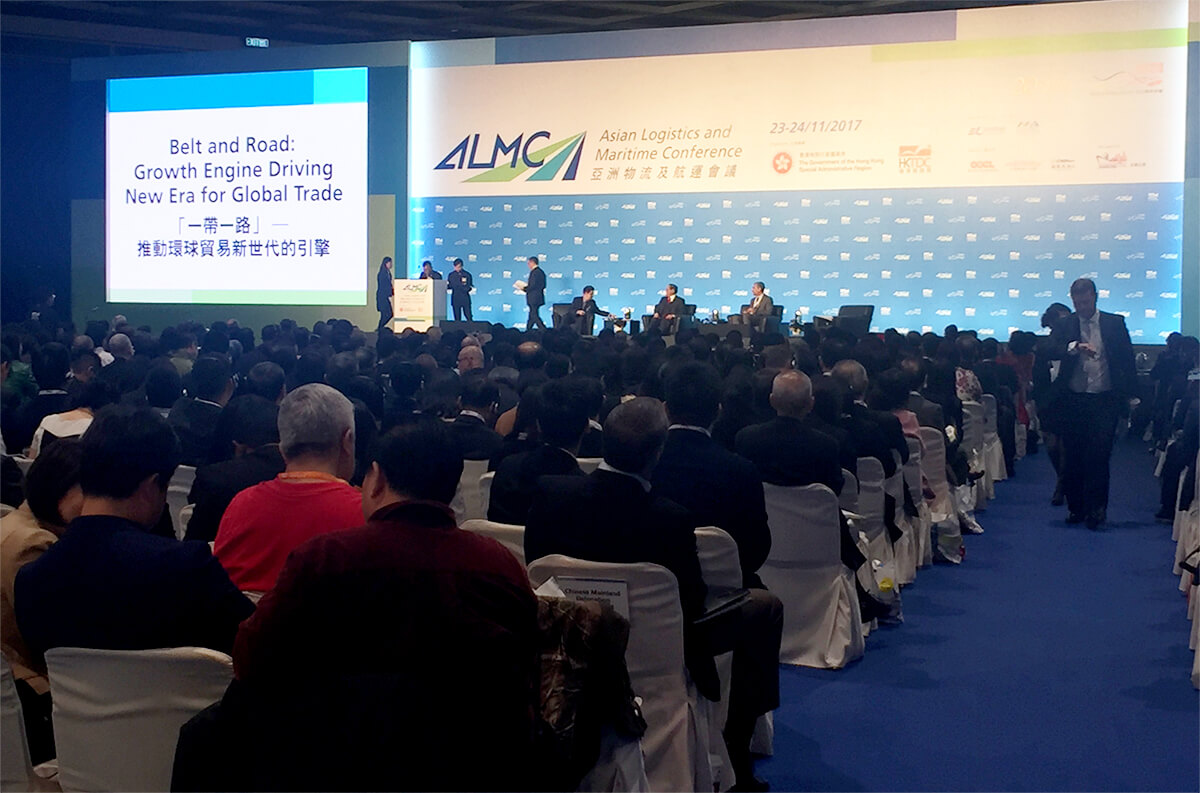 Tradelink participated in the 2017 Asian Logistics and Maritime Conference (ALMC) for the first time as an exhibitor of the exhibition held alongside the Conference. Asia's largest conference for logistics and maritime services users and providers co-organized by the Hong Kong SAR Government and the Trade Development Council, 2017 ALMC was held 23 to 24 November at the Hong Kong Convention & Exhibition Centre. This year, the Conference brought together more than 2,000 logistics and maritime services providers and users from all over the world to discuss the latest trends and explored business opportunities in the region.
With mobile and artificial intelligent technology advancement, smart supply chain is on the rise collaborating systems of stakeholders across the supply chain; facilitating information flows anywhere and anytime. At the Tradelink booth, we showcased our smart supply chain management solutions that support all key processes and provide enterprises with timely, accurate access to true visibility and insightful information for real time execution and planning.