Seminar on Mobile App Security
Leveraging our solid domain knowledge and close partnership with industry expert, Tradelink together with our partner, Promon, a Norwegian company specializes in mobile security, jointly organized a seminar on 8 February 2018 at Regus Conference Centre to share the best practices for mobile app security. The seminar attracted nearly a hundred attendees from the banking industry and Government agencies / departments.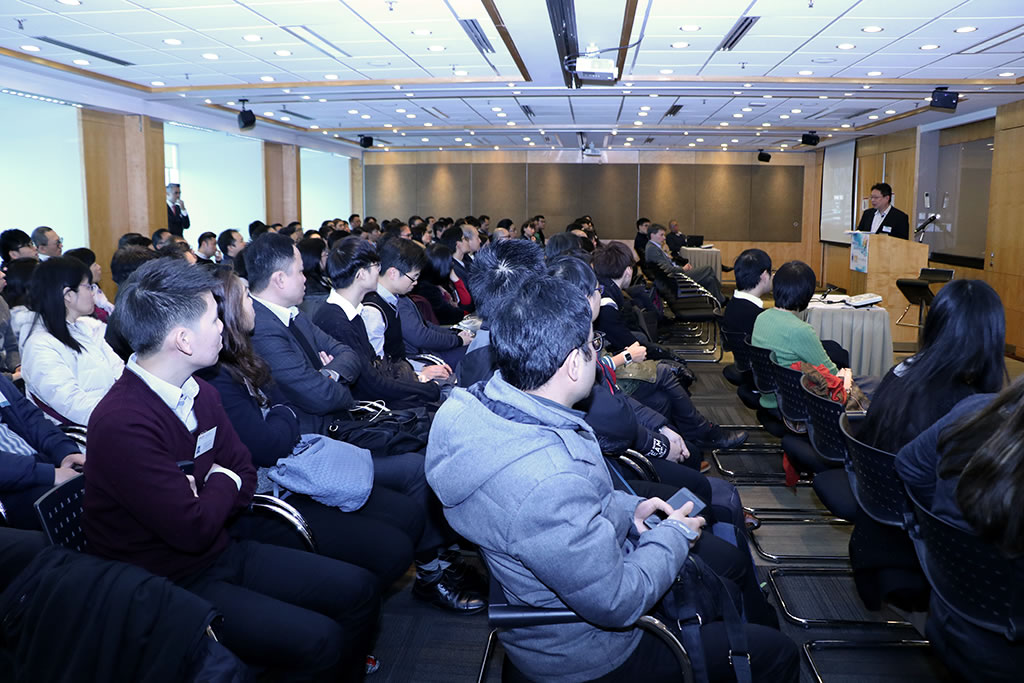 Photo Caption: The seminar was a full house.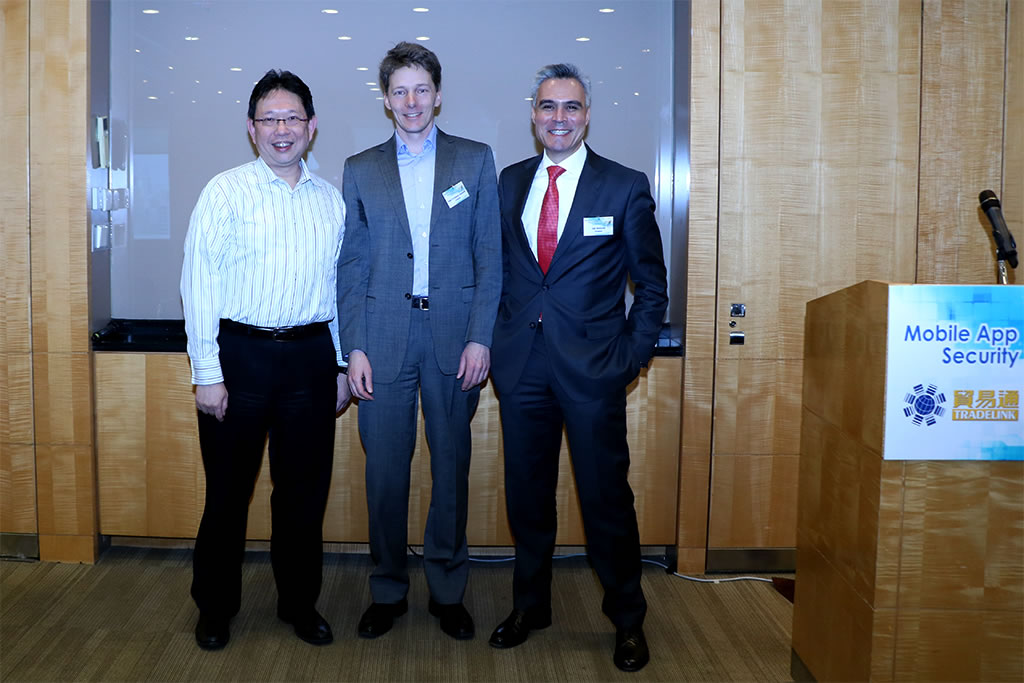 Photo Caption (from left to right): Mr. Andrew Cheng, CTO of Tradelink, Mr. Tom Lysemose Hansen, CTO of Promon and, Mr. Jan Bosveld, Sales Director of Promon.
As commercial usage of mobile app skyrockets in recent years, followed by the increasing threat of mobile malware in terms of frequency and complexity, security issues relating to mobile app has become more and more critical.
During the seminar, Promon explained the latest security vulnerabilities widespread in mobile apps, their trend and the associated risks that most companies may not be aware of when they develop their own apps. Promon's speaker also shared the best practices and essential techniques for mobile apps security which could be adopted by banks and government agencies to avoid security breaches that might give rise to catastrophic consequences. At the Tradelink presentation, the speaker brought out a hot topic about facial recognition and its use on a mobile phone as an authentication device. By showing how real-time facial tracking technology could transform one's appearance without wearing a physical mask in his demonstration, Tradelink's speaker illustrated the development and sophistication of facial recognition technology and before closing, his advice to the attendees was "to think before action".
The seminar was a great success and we were delighted to see the enthusiastic participation of the audiences as well as the interests they expressed about seminar topic and the contents. Tradelink will organize more similar events to share the latest technology development and trend with the industry in the future.
arrow_circle_leftback