Tradelink Electronic Commerce Limited as Hong Kong's representative member in the Pan Asian e-Commerce Alliance ("PAA"), attended the 57th PAA Steering Committee and Working Group Meetings hosted by CrimsonLogic Pte Ltd. in Singapore from 7 to 9 May 2018. The representatives from PAA member economies included Hong Kong SAR, Indonesia, Japan, Macao SAR, Malaysia, Philippines, Singapore, South Korea, Taiwan and Thailand attended these meetings.
The PAA Chairman Mr. Saw Ken Wye welcomed the guests in the PAA Gala Night. At his welcome remarks, he reiterated PAA's commitment to promote frictionless global trade. He pointed out that as speed was a key business differentiator, PAA's efforts to accelerate movement of good with seamless exchange of information digitally was critical. The bilateral and multi-lateral collaboration between PAA members has been helping to drive this momentum forward. He also noted the keen interest among members in adopting new technologies like Blockchain for trade facilitation.
In concluding the meetings, PAA reinforced its key role in facilitating cross-border digital trade and hoped to bridge more Asian economies with secure and seamless trade regulatory documents exchange network.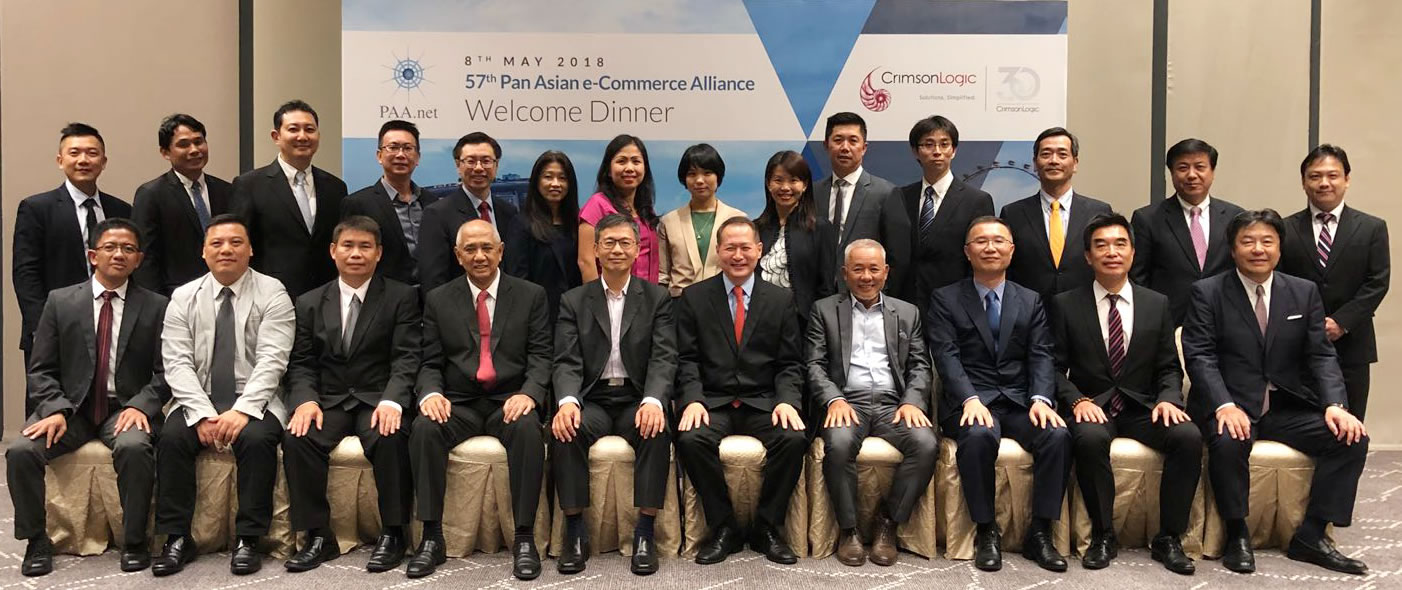 Photo Caption: The 57th PAA Steering Committee meeting held from May 7th to 9th, 2018 in Singapore.