Tradelink participated in the Retail Asia Expo 2018
Tradelink participated in the Retail Asia Expo from 12 to 14 June 2018 at the Hong Kong Convention and Exhibition Centre. It was the third year Tradelink participated in this major annual trade show and exhibitions for retailers showcasing our latest supply chain management technologies and advanced solutions for secure payment to retailers and buyers worldwide.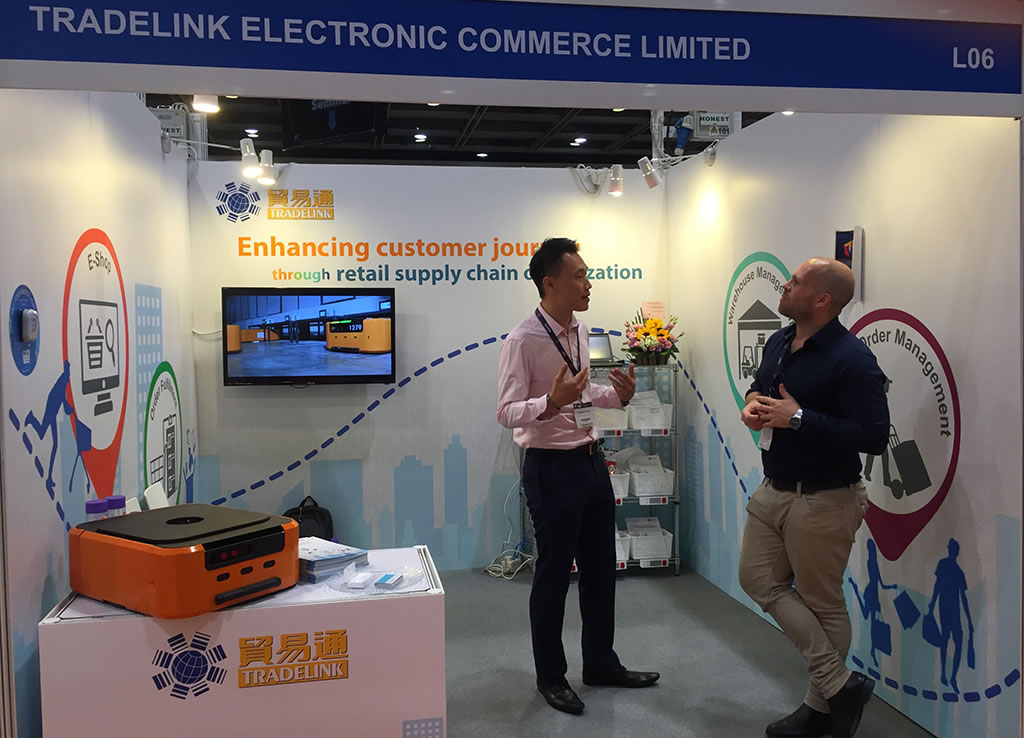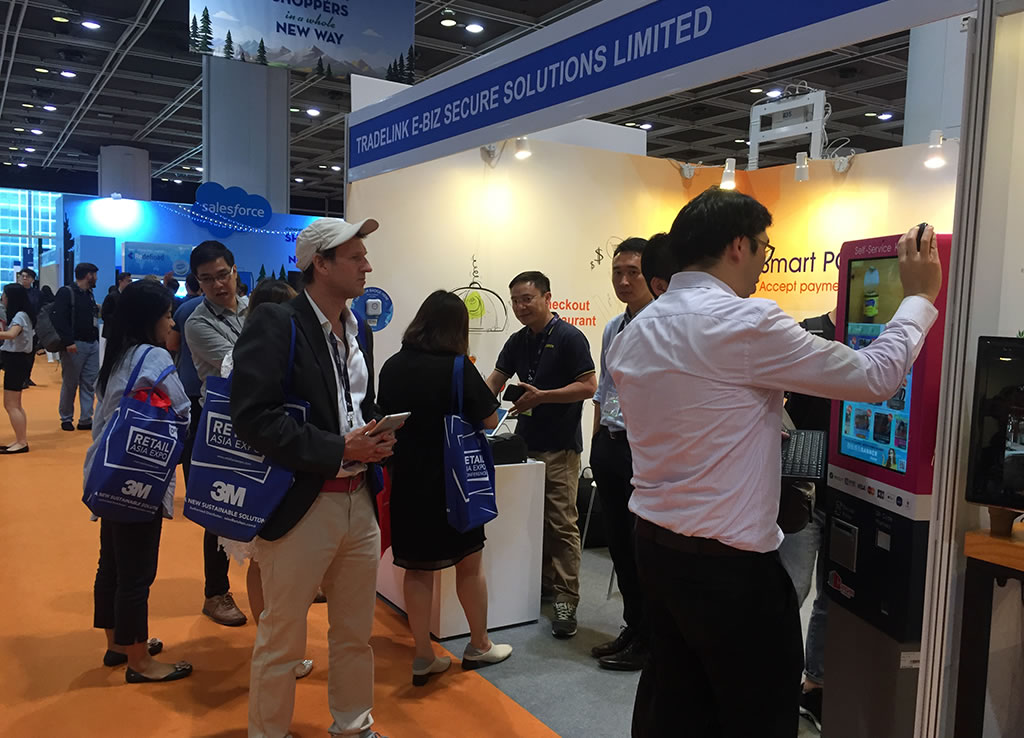 Technology enhancing supply chain management
A technology integrated supply chain ensures superior collaboration and extensive information availability, resulting in improved agility, reliability and effectiveness. Tradelink introduced our advanced supply chain solutions which included four interrelated modules: e-shop sales, order fulfillment, warehouse management and delivery order management; that help retailers to streamline their workflow. At the expo, we particularly set up a Pick-to-light System and together with an Automatic Guided Vehicle, demonstrating how technologies effectively increase the efficiency and productivity of warehouse operation hence lowering operating cost.
Adapting to the New Era of Electronic Payment
At the expo, Tradelink also exhibited our total payment solutions from hardware, applications to system integration. Peripheral equipment such as handy and wireless Smart POS, vending machines that can play multimedia advertisements, delicate card readers are displayed for retailers to trial. We also illustrated our electronic payment solutions applied in various scenarios that allow retail merchants to receive payment with high mobility, such as self-checkout for restaurant bill, cashless transaction for Cash-On-Delivery order, and VIP treatment for customers in making payment. Our payment solutions supported a wide variety of payment options, including credit & debit card, Alipay, Wechat Pay, Tap&Go, TNG, QRcode payment, ApplePay and AndroidPay. At the concurrent technology seminar in the Expo, Tradelink representative delivered a speech to share the latest payment trend and technology, as well as to explain how our smart POS can facilitate merchants to enhance customers shopping experience.
As always, Retail Asia Expo has successfully attracted many visitors who are retail professionals from different regions and sectors. We are happy to showcase our related services and solutions to the retail industry, and get a chance to meet and interact with many international retail professionals during this three-day function.
arrow_circle_leftback