Joint seminar on new generation biometrics for today's security and identity challenges
Tradelink together with Daon, a global leader in biometric authentication, jointly held a seminar presenting "New-Generation Biometrics for Today's Security and Identity Challenges" on 28 September 2018 at Regus Conference Centre, Wanchai. The seminar attracted over a hundred attendees from various industries including banks, financial institutions, insurance companies and Government agencies / departments.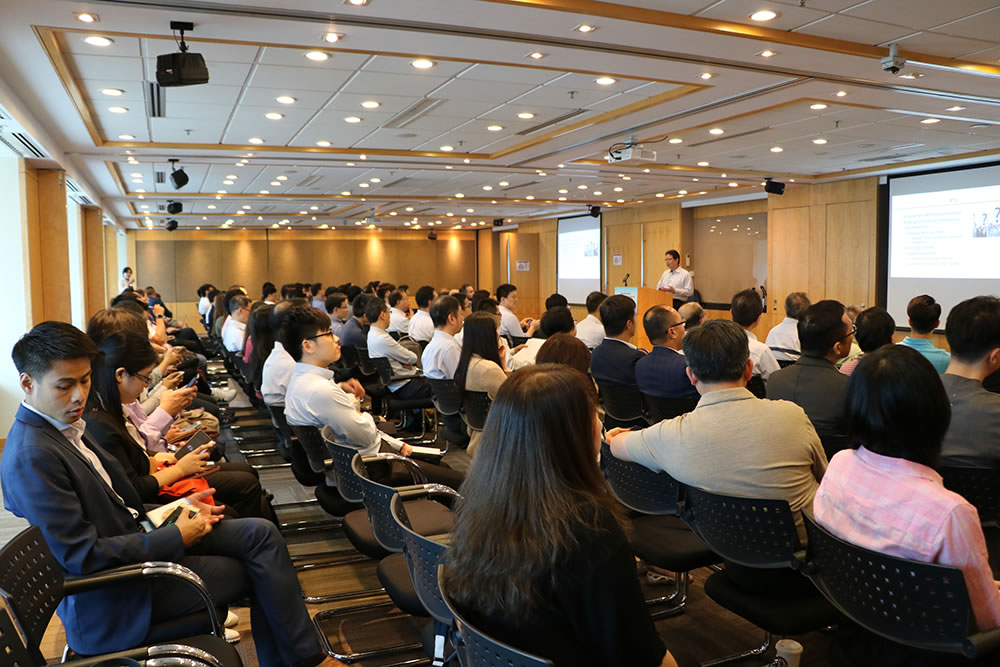 Photo Caption: The seminar was a full house.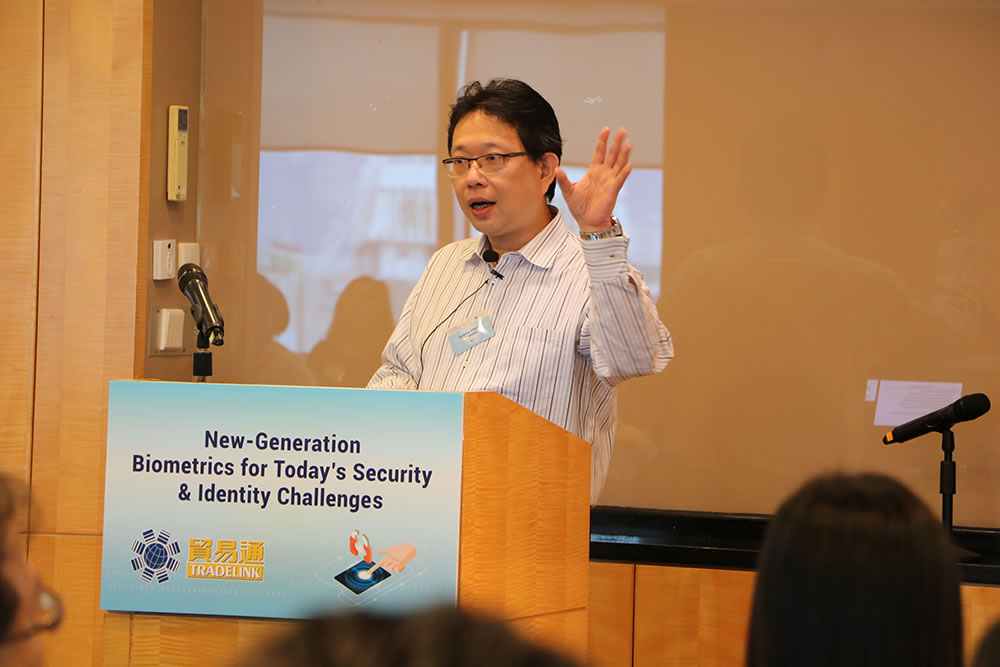 Photo Caption: Mr. Andrew Cheng, CTO of Tradelink, delivered the presentation in the event.
Given the increasing popularity of biometrics authentication for customer onboarding and two factors authentication across different industries, Tradelink is extending and enhancing its identification authentication solutions to meet the market needs as well as local regulatory authority's requirements. Since early announcement of the Hong Kong Government's plan to issue new smart ID card replacing the current HKID card, Tradelink has started research and development on authentication of the new smart ID card with enhanced security features. At the seminar, Tradelink's speaker shared the new security features of the new ID card (such as stereo laser image with portrait) and showed how our solution supported by advanced facial recognition can authenticate the new ID card. Our partner, Daon, also introduced how they identified real person from fake images through taking liveness photo to ensure high accurate identity verification, and shared the latest biometric authentication technology including using iris, palm print as well as behavioral biometrics e.g. the pattern of user's activities, thus extending the deployment of biometrics authentication applications in daily life.
The seminar was a great success and positive feedbacks were received from participants. Tradelink will organize more such similar events to share the latest technology development and information with the industry in the future.
arrow_circle_leftback