Tradelink showcased its advanced supply chain solutions in logistics industry events
Tradelink exhibited at 2018 Asian Logistics and Maritime Conference (ALMC)
Tradelink participated in the 2018 ALMC as an exhibitor of the exhibition held alongside the Conference. Jointly organised by the Government and the Hong Kong Trade Development Council, ALMC is the largest annual industry conference of its kind in Asia. The Conference this year which was held at the Hong Kong Convention & Exhibition Centre from 20 to 21 November, attracted over 2,000 industry elites from around the world attending this two-day event.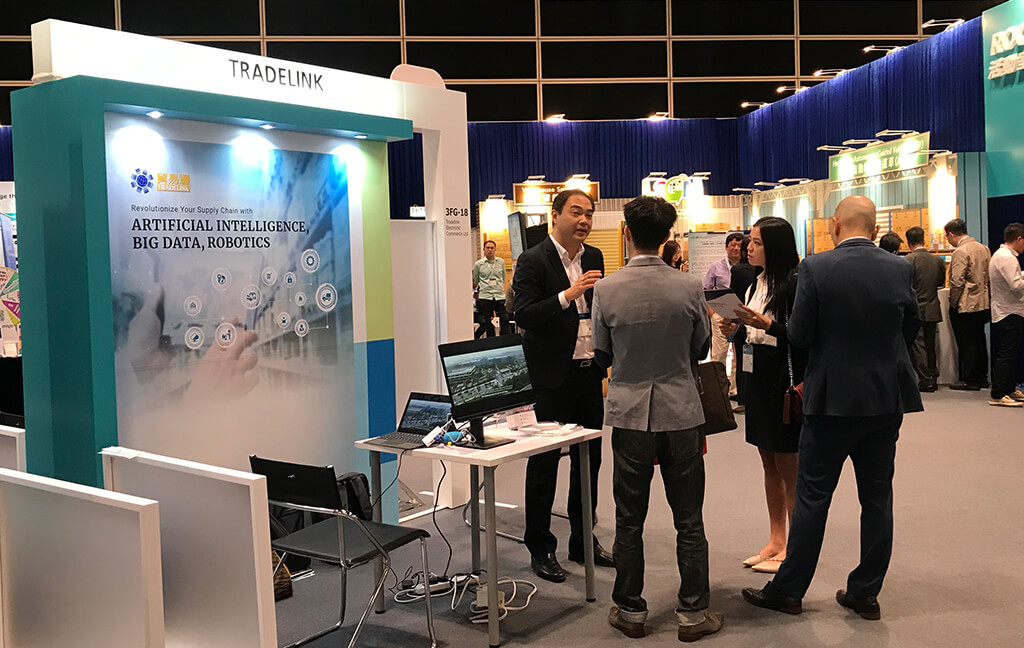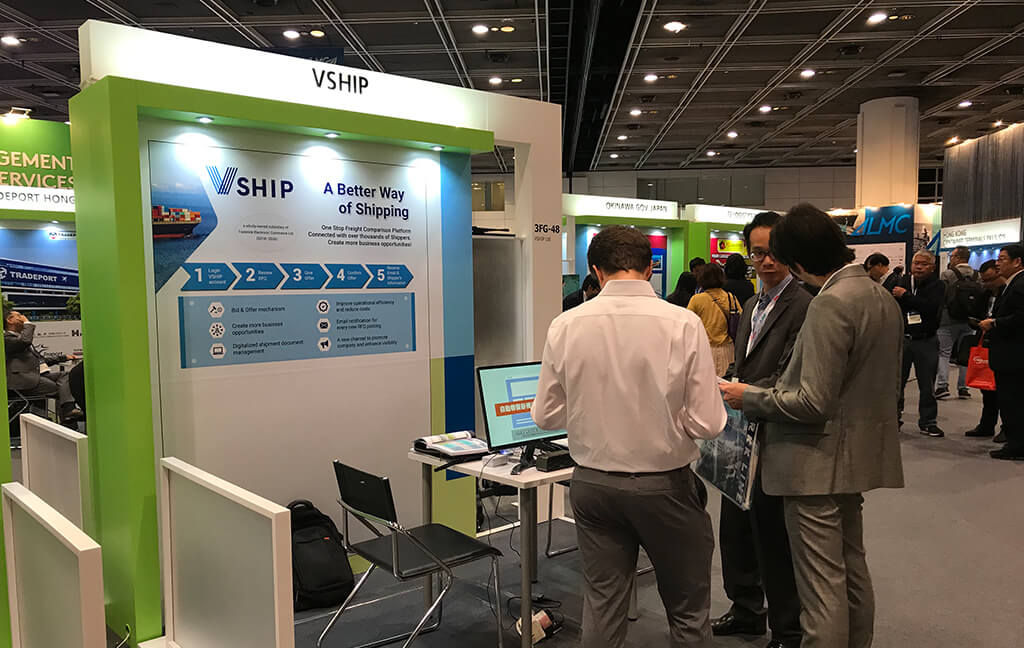 Tradelink exhibited in the adjoining exhibition area of the Conference. At Tradelink's booth, we showcased our advanced supply chain solutions empowered by artificial intelligence, big data and robotics that help to enhance the business performance of the booming logistics industry. Tradelink's wholly-owned subsidiary, VSHIP participated for the first time at the event. At the VSHIP booth, we demonstrated our newly launched community logistics platform which aims to streamline the supply chain process and facilitate the interaction among shippers, freight forwarders and carriers.
During the two-day event, we appreciated the opportunity to meet leading logistics and maritime companies worldwide and to explore new potential partnership with them.
Tradelink delivered presentation at Hong Kong Shippers' Council's seminar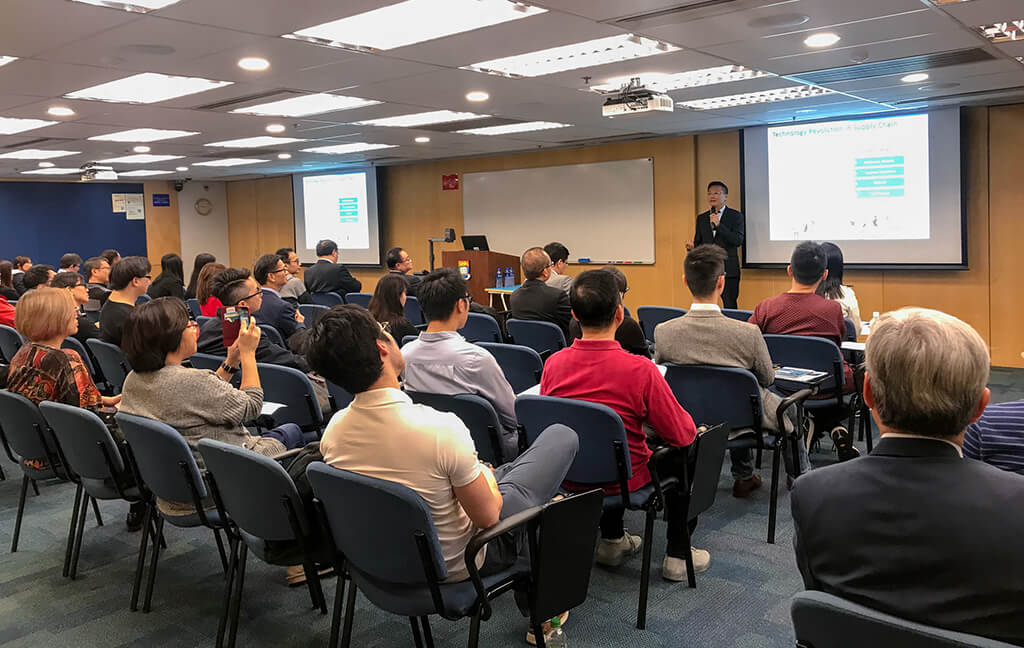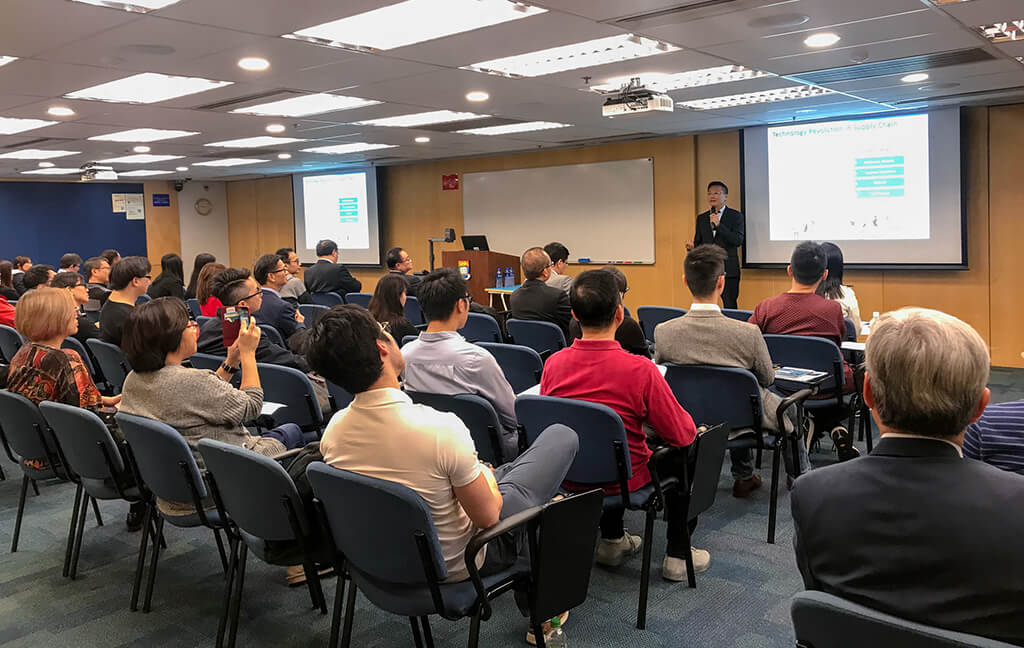 Tradelink was invited as one of the speakers at a seminar organized by the Hong Kong Shippers' Council on 23 November 2018 as part of the Hong Kong Government annual signature event Maritime Week. The theme of the seminar this year was "Freight Quotation & Settlement – E-platform & Other Value Added Services in the Marine & Logistics Industry". As one of the featured speakers, Tradelink representative shared his insights on how to maximize sharing economy through a logistics community platform using our VSHIP, the logistics community platform developed and operated by Tradelink. VSHIP which currently connects with over thousands of shippers and service providers, enables shippers to easily and readily find reliable service providers that offer clear and transparent quotes in response to their shipment requirements. Tradelink's speaker also highlighted our total supply chain solutions from e-shop to warehouse management, shipment management, delivery management and payment management etc. As a wrap-up, we summarized the latest business models and technology that help to seize the opportunity arising from the surging industry transformation. The seminar was a great success and attracted a good turnout of nearly a hundred participants; including logistics service providers, freight forwarders, traders, importers and exporters, and manufacturers.
arrow_circle_leftback