Tradelink participated in Retail Asia Conference & Expo 2019
Tradelink participated in Retail Asia Conference & Expo from 7 to 10 May at the Hong Kong Convention and Exhibition Centre. It was the fourth year we took part in this annual major event for retail industry, showcasing our latest and all-round supply chain and payment technology solutions.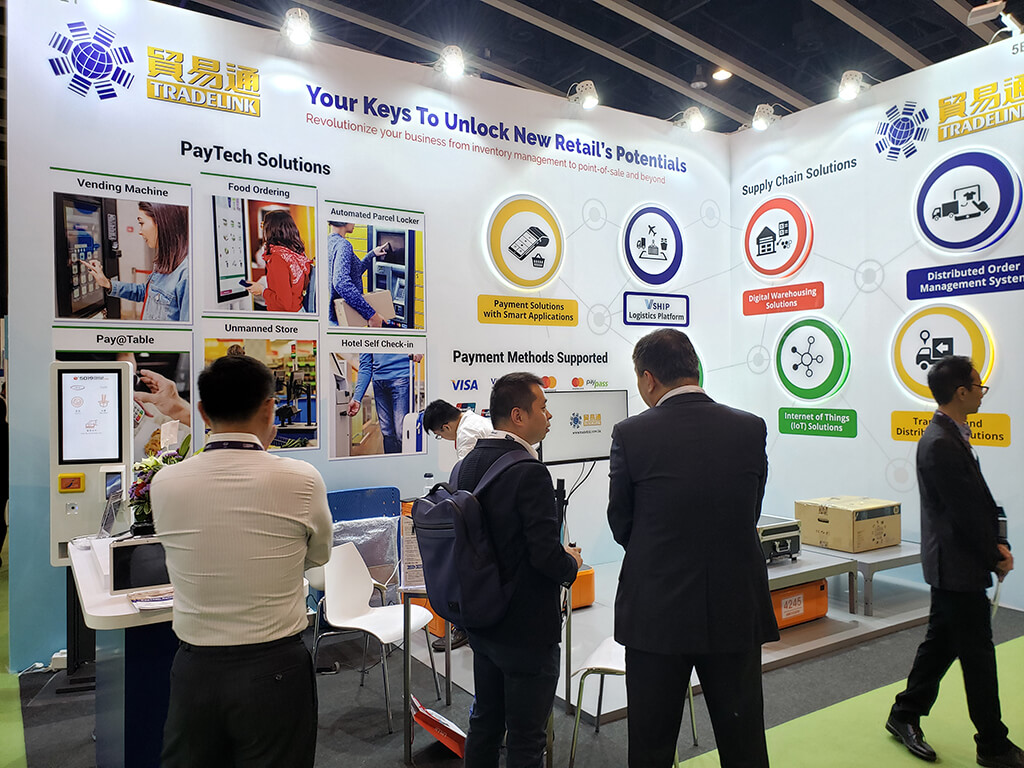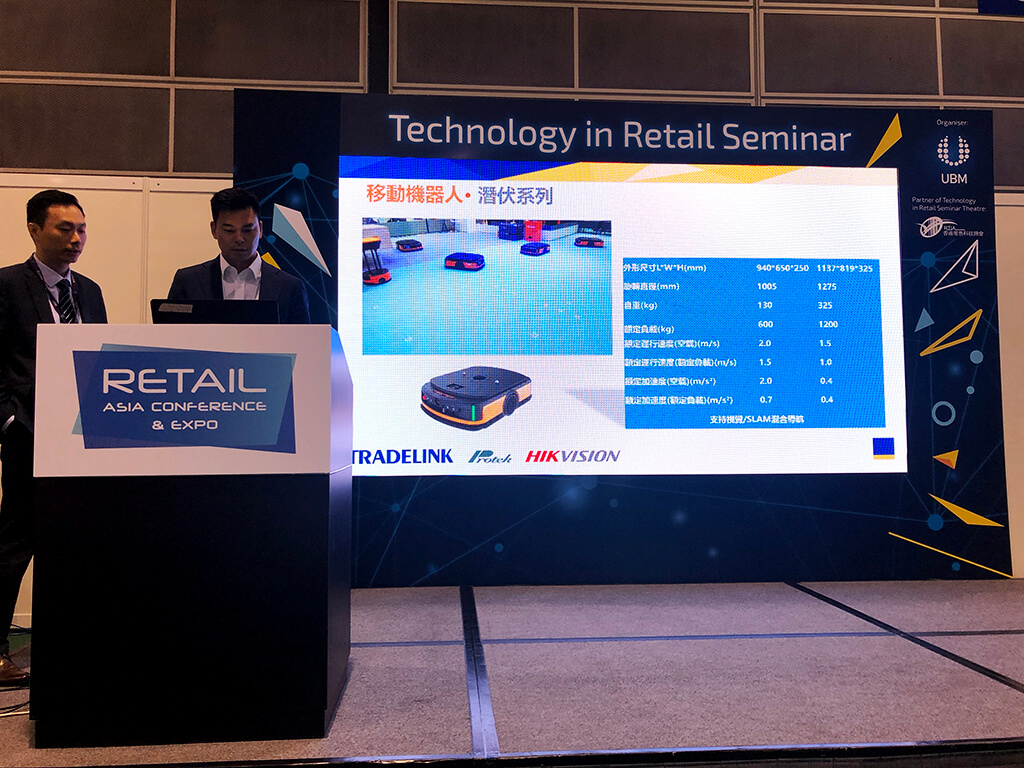 At the exhibition, our team from supply chain solutions introduced their suite of solutions from warehouse management to order distribution together with a live demonstration of Automated Guided Vehicle (AGV) which drew a lot of buyers' attention. Tradelink was also invited as one of the guest speakers at the concurrent Technology in Retail Seminar, to share thoughts on how robotics and artificial intelligence like AGV can be applied to warehouse operation in a bid to enhance efficiency and productivity.
Regarding payment technology, we presented our smart POS solutions by simulating payment scenarios in food & beverage and retail industry. Our solutions support various payment methods and a wide range of value-adding applications, such as self-ordering system, pay at table service and customer relationship management. With the growing popularity and acceptance of electronic payment, many buyers have shown keen interest in our versatile solutions, including representatives from hospitality groups, shopping malls and department stores.
Last but not least, our new business VSHIP also took part in the exhibition, with an aim of promoting its brand awareness. Through a unique "Bid & Offer" mechanism, both sea and air freight quotation and booking can be processed efficiently on this one-stop community logistics platform.
As a leading retail exhibition in Asia, Retail Asia Conference & Expo gathered the industry's most influential retailers and buyers. We were glad to have this opportunity to showcase our solutions and to promote Tradelink's services apart from its renowned Government Electronic Trading Services; as well as to meet and interact with international retail professionals, opening up partnership and business opportunities.
arrow_circle_leftback