Tradelink shared its market knowledge of biometric authentication at Identity Week Asia 2019
Tradelink, a leading provider of advanced biometric authentication and electronic Know Your Customer (eKYC) solutions for Hong Kong business community as well as a member of the Fast IDentity Online (FIDO) Alliance, is delighted to speak at Identity Week Asia 2019 held in Singapore from 8th to 9th October.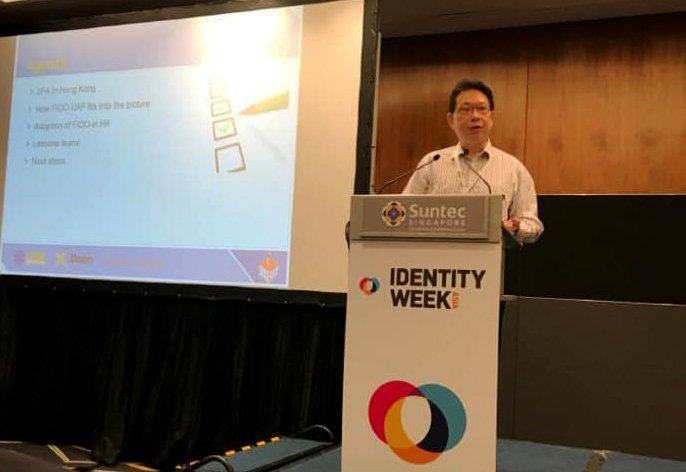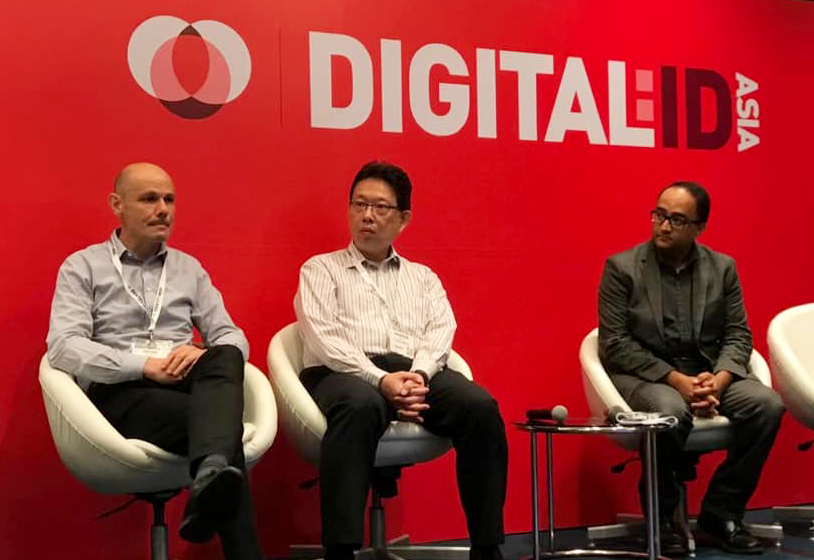 With an aim of promoting the adoption of trusted identity solutions, Identity Week Asia featured three conference tracks focused on digital ID, biometrics and secure identity credentials and a co-located exhibition. Providing an exciting platform for technology innovators, industry disruptors and solution providers to showcase their capabilities, the two-day event attracted over 60 exhibitors, 150 expert speakers and 1,250 industry delegates from Asia and beyond.
Presented on the topic of "Beyond passwords: FIDO and the future of strong authentication", Andrew Cheng, Executive Director and Chief Technology Officer of Tradelink, explained the current landscape of biometric authentication applications and adoption trends of FIDO Universal Authentication Framework (UAF) in Hong Kong. He pointed out that today there are millions of transactions, from bank transfers to sports betting, being processed with FIDO authentication every month in Hong Kong. Taking banking and financial services as example, Andrew demonstrated how FIDO authentication is built into existing mobile apps to make online authentication simpler and stronger for users.
"The event was a huge success. As always, we look forward to sharing with and learning from our fellow industry players, and reaching out to them to explore new partnership and business opportunities," said Andrew. "As one of the most dynamic financial centres in the world, Hong Kong is embracing technology to make financial transactions safer, speedier and more convenient. Tradelink, as an e-commerce pioneer in Hong Kong, will continue to devote ourselves to developing identity management capabilities to meet industry needs."
About Identity Week Asia
Asia Pacific is the fastest growing global region for the identity market, and Singapore is a major identity hub helping to drive innovation. Identity Week Asia is a world-class event, aiming to help create a more secure world, through the implementation of trusted identity solutions. A world where governments and commercial organizations can provide citizens, employees, customers and consumers with a multitude of identity services, entitlements and opportunities to operate in a seamless, yet secure manner.
arrow_circle_leftback