Digitalisation push in Trade Facilitation
Tradelink Electronic Commerce Limited as Hong Kong's representative member in the Pan Asian e-Commerce Alliance("PAA"), attended the 60th Pan Asian e-Commerce Alliance (PAA) Steering Committee and Working Group Meetings held in Cyberjaya, Malaysia from November 12th to 13th, 2019. The meeting was hosted by Dagang Net Technologies Sdn Bhd (DNT), PAA's member in Malaysia. Representatives from 12 member economies including China, Chinese Taipei, Hong Kong SAR, India, Indonesia, Japan, Korea, Macau SAR, Malaysia, Philippines, Singapore and Thailand attended the meetings.
Digitalisation remains a key component in trade facilitation to generate improvements in trade processes. PAA members, all being key players in trade facilitation acknowledge the need to embrace digitalisation to offer better services for enhanced efficiency in cross border trade. Digitalisation and adoption of latest technology such as blockchain, and fintech took the centre stage in the discussions of this PAA Meeting.
PAA was honoured to have Mr Lim Guan Eng, Minister of Finance, Malaysia as the Guest of Honor at the Gala Dinner held on November 12th, 2019. In his welcome speech at the Gala Dinner, the PAA Chairman and Chief Executive Officer of Tradelink, Mr KK Tse reiterated that PAA would continue to enhance our services in conjunction with technological innovations. To that end, he was pleased to note that big data analytics and blockchain solutions have been incorporated into PAA projects.
The next PAA meeting which will be hosted by Tradelink Electronic Commerce Limited, is planned to be held on May 19th to 21st 2020 in Hong Kong.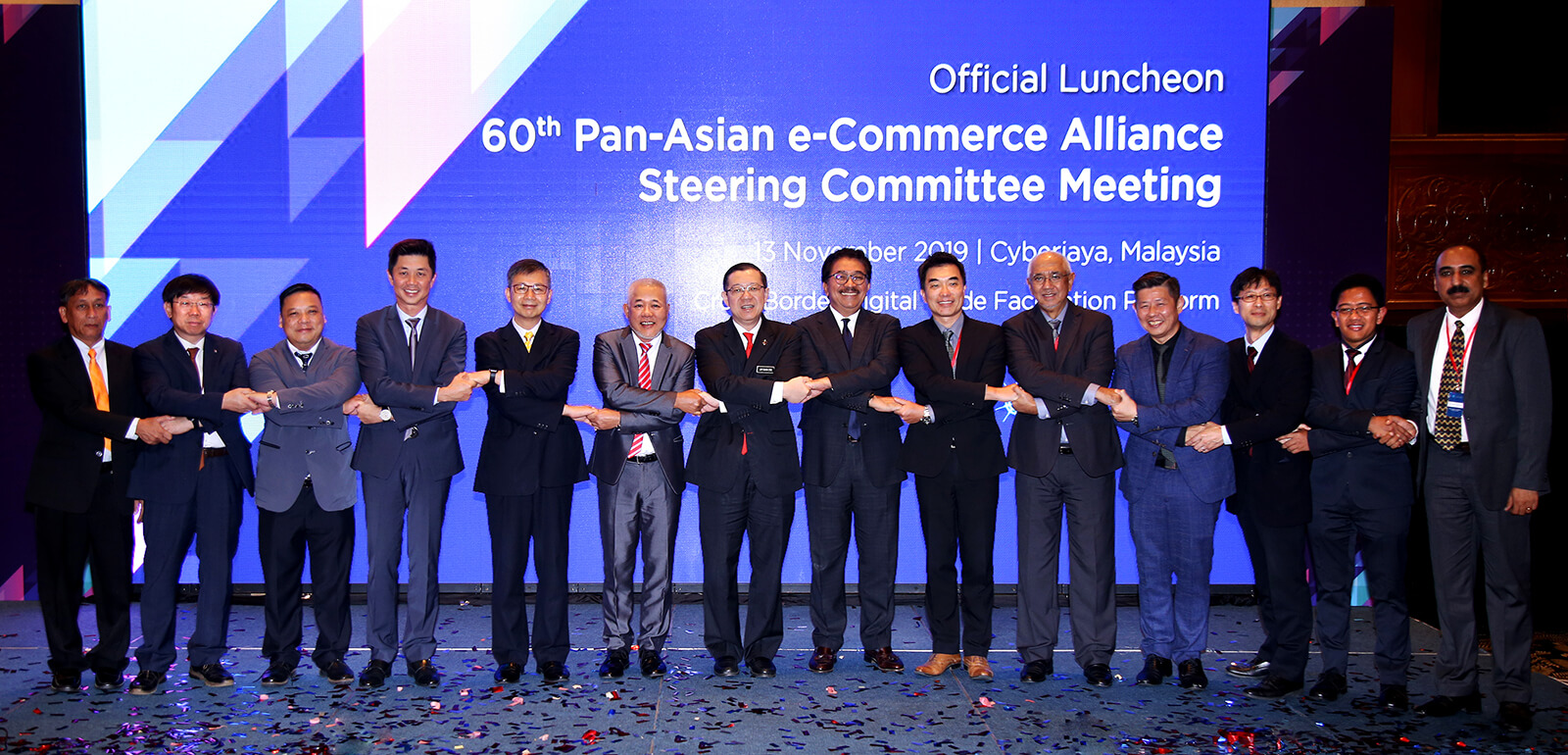 Photo Caption: The 60th PAA Steering Committee meeting held on 13th, 2019 in Cyberjaya, Malaysia.
arrow_circle_leftback