Tradelink's efforts in delivering customer service excellence has once again been recognized as our call centre clinched the Gold Award under Mystery Caller Assessment Award for the eighth consecutive year at Hong Kong Call Centre Association (HKCCA) Awards 2019.
The HKCCA Awards are widely regarded as a key industry benchmark for customer service excellence and are one of the most representative customer service awards in Hong Kong while Mystery Caller Assessment Award has been one of the most competitive ones attracting the most entries every year.
The consecutive awards to Tradelink is a distinguished recognition for the exceptional customer service we consistently exhibit over the years and our determination in developing long-term relationships with our customers. Earning the trust and support from the business community, coupled with our in-depth domain knowledge, Tradelink has successfully diversified its business beyond its most well-known Government Electronic Trading Services into other areas including intelligent supply chain solutions, identity management solutions and payment technology solutions. Moving forward, we will continue our commitment to provide excellent customer services so as to maximize customer experience.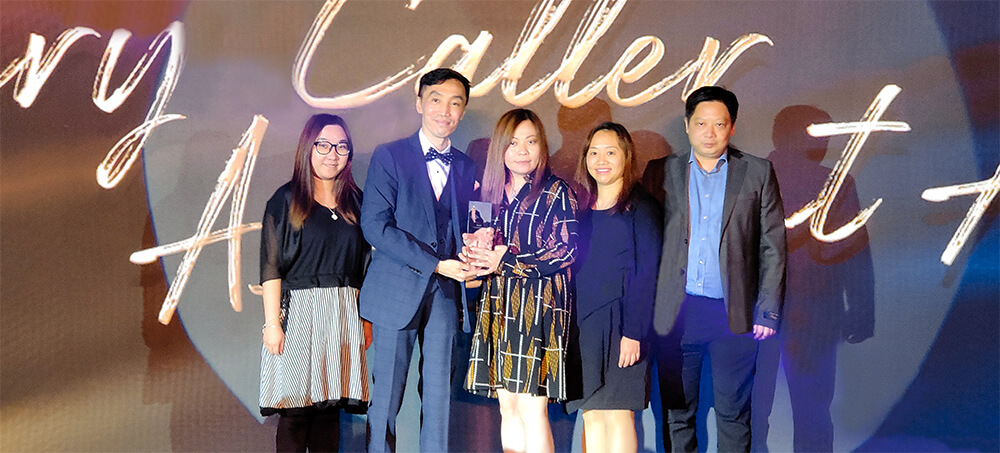 Photo caption: Tradelink won HKCCA Mystery Caller Assessment - Gold Award for eight years in a row.
More about Hong Kong Call Centre Association Awards
Launched in 2000, the Hong Kong Call Centre Association Awards aim to recognize the outstanding customer service representatives in the industry. As one of the most representative awards for service sectors in Hong Kong, Hong Kong Call Centre Association Awards are widely regarded as the most authoritative industry benchmark for service excellence. In the Mystery Caller Assessment Award category, the participants were assessed against a set of stringent criteria over a 6-month period by mystery callers. Awards were given only to participants who consistently achieved high quality standards. The award winners included industry leading companies in different sectors, such as banks, financial institutions and public utility companies who are widely renowned in the market for their service excellence.