Tradelink's collaboration with PAOB on promoting the bank's SME loan services achieved encouraging results a year since launch
Tradelink, a leading provider of ecommerce services for Hong Kong business community, is delighted that its collaboration with Ping An OneConnect Bank (Hong Kong) Limited ("PAOB") has successfully helped Tradelink small and medium enterprise ("SME") customers to tackle trade finance barriers with PAOB's loan services.
Since June last year, we have been assisting our partner PAOB, one of the virtual banks in Hong Kong, to promote the bank's SME loan services to our Government Electronic Trading Services ("GETS") customers. Based on PAOB's unique credit assessment model and Tradelink's massive operational data, PAOB was able to conduct risk assessment profiling of our GETS customers and based on the results, offered pre-approval loan to whitelisted clients. The loan approval process can be shortened from months to several days.
The collaboration between Tradelink and PAOB has addressed the pain points faced by SMEs in trade finance such as lengthy processing time and credit assessment. Figures showed that it just takes an average of 4 working days from loan application to drawdown. Amongst the approved cases, 25% have never obtained loan from any banks before and amongst the loan applications, 77% did not have unsecured loan offered by other banks. Also a remarkable result achieved was that, in terms of number of loans approved under the loans approved under the Government's "90% SME Finance Guarantee Scheme", 30.8% was approved by PAOB and in terms of total loan amount approved, 28.1% was by PAOB with an average drawdown amount of around $1.8 million per case.
Based on our understanding the needs of our customers, Tradelink would keep enriching our value-added services to help them grow their businesses, ultimately bringing benefits to the Hong Kong trade community as a whole.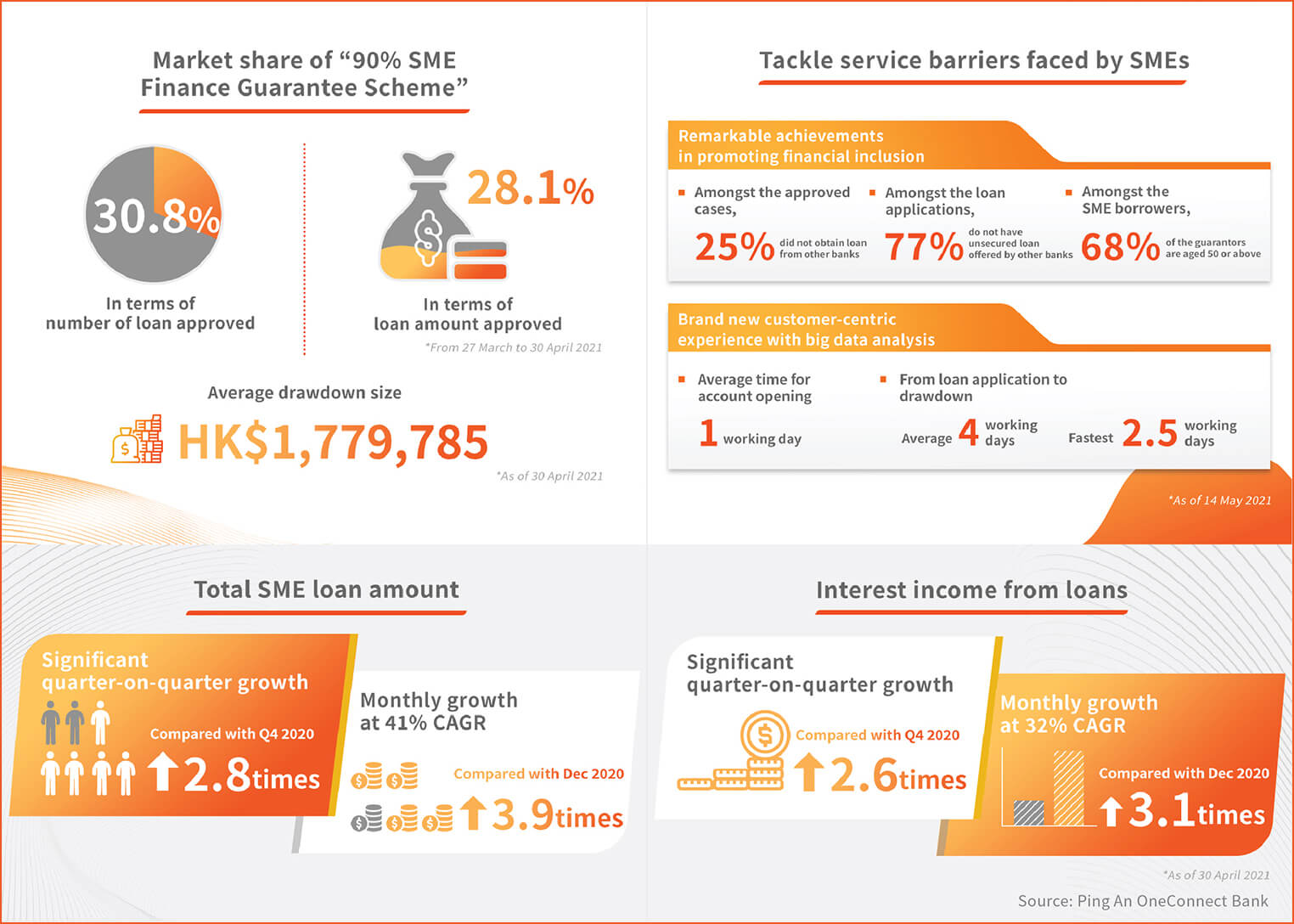 arrow_circle_leftback