Tradelink shared case study of warehouse automation solution at LOGTECH Expo
To encourage local logistics SMEs' adoption of logistics technologies with the Government's funding amounting up to HK$1 million through the "Pilot Subsidy Scheme for Third-party Logistics Service Providers", Hong Kong Productivity Council gathered leading solution providers to showcase their latest logistics technology solutions at the LOGTECH Expo it organized on 15th October 2021.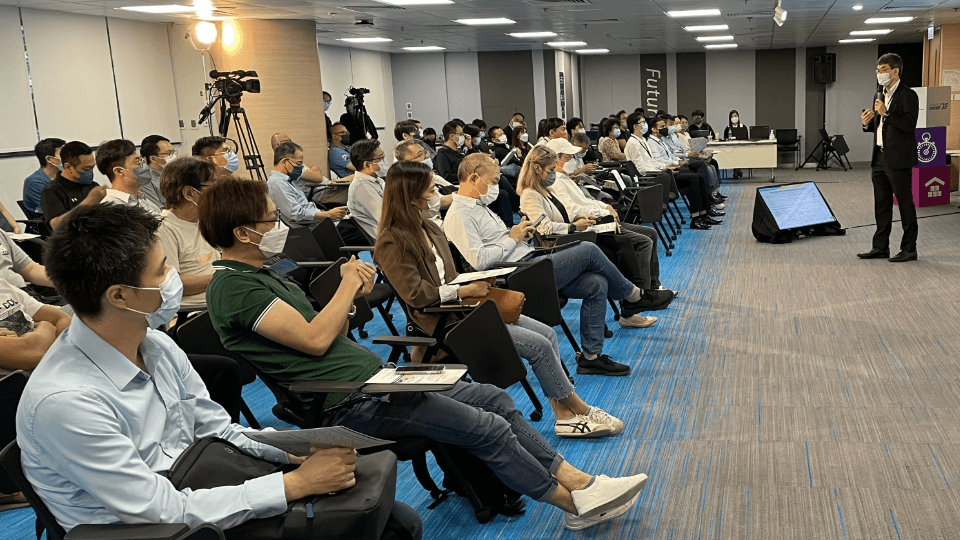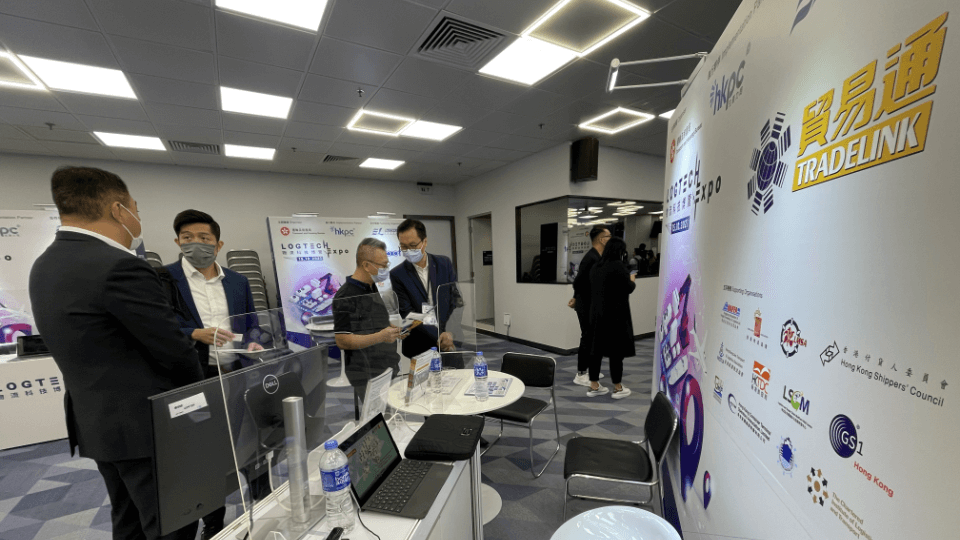 Tradelink, recognized by Gartner as a notable vendor of Warehouse Management System ("WMS") in Asia Pacific1, was invited to participate and speak at the LOGTECH Expo. As one of the exhibitors, the General Manager of our Supply Chain Solutions Department, Dr. Michael Leung, shared a case study of warehouse automation solution we deployed for use by a leading supermarket retail chain at its 33,000 sq. m. ambient distribution centre. For this project, our self-developed WMS was used not only to digitalize the management of warehouse processes but also serve as the mastermind to coordinate and orchestrate automated material handling equipment including Automated Guided Vehicles, 4-way shuttles and Put-To-Light systems provided by our partners. Our solution has helped our client to double its warehouse daily throughput while reducing the manpower requirement and picking failure rate by more than half.
The case study sharing received enthusiastic response from a full house with over 100 audiences and many of them have expressed interests in our solutions. We were glad to have the opportunity to meet logistics SMEs of different backgrounds and understand more about their pain points and needs. SMEs is one of the target markets which we would focus on for our business growth in the coming years.
1 Tradelink was named as a Notable Vendor in Gartner's "Asia/Pacific Context: Magic Quadrant for Warehouse Management Systems" in 2019 & 2020
arrow_circle_leftback