Tradelink won HKCCA Mystery Customer Assessment Best-in-Class Award for the 3rd time and Gold Award for 11 straight years
Tradelink is proud to accomplish a remarkable achievement in 2022 as our Call Centre received the Best-in-Class award in the 'Public Service and Utilities' category for the 3rd time defeating 10 other renowned organizations in this category and a Gold Award for 11 consecutive year at the 2022 Hong Kong Customer Contact Association ("HKCCA") Mystery Customer Assessment Awards in recognition of our delivery of customer service excellence.
Co-organised by the HKCCA and the Hong Kong Quality Assurance Agency, the annual Mystery Customer Assessment Awards (formerly known as "Mystery Caller Assessment Awards") assess the participants' service quality over a 6-month period through mystery customers' assessment. Since joining the competition in 2012, Tradelink has been able to win the Gold Award each and every year. In 2022, we are proud to receive the highest overall score in the 'Public Service and Utilities' category making us a three-time winner of the Best-in-Class Award in 2015 and 2016.
Since commenced operation in 1997, Tradelink has been dedicated to providing a high level of service excellence and building long-term relationships with our customers. In addition to supporting our massive customer base in the trade and logistics industry using our well-known Government Electronic Trading Services, our call centre also serves customers in other business industry using our other businesses which include Supply Chain Solutions, Identity Management Solutions and Payment Technology Solutions.
Looking ahead, we will continue our commitment to delivering exceptional customer services to support our all-round e-solutions that bring the most value to our customers' businesses helping them maximizing digital economy.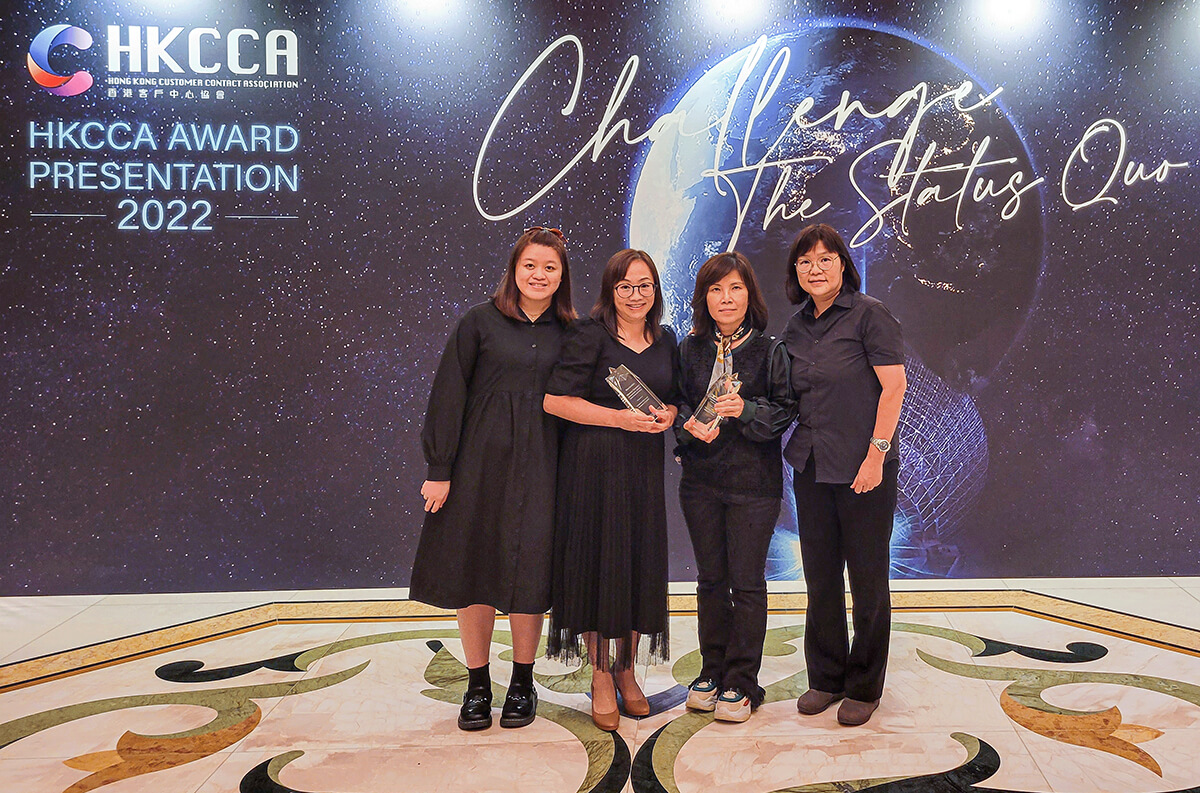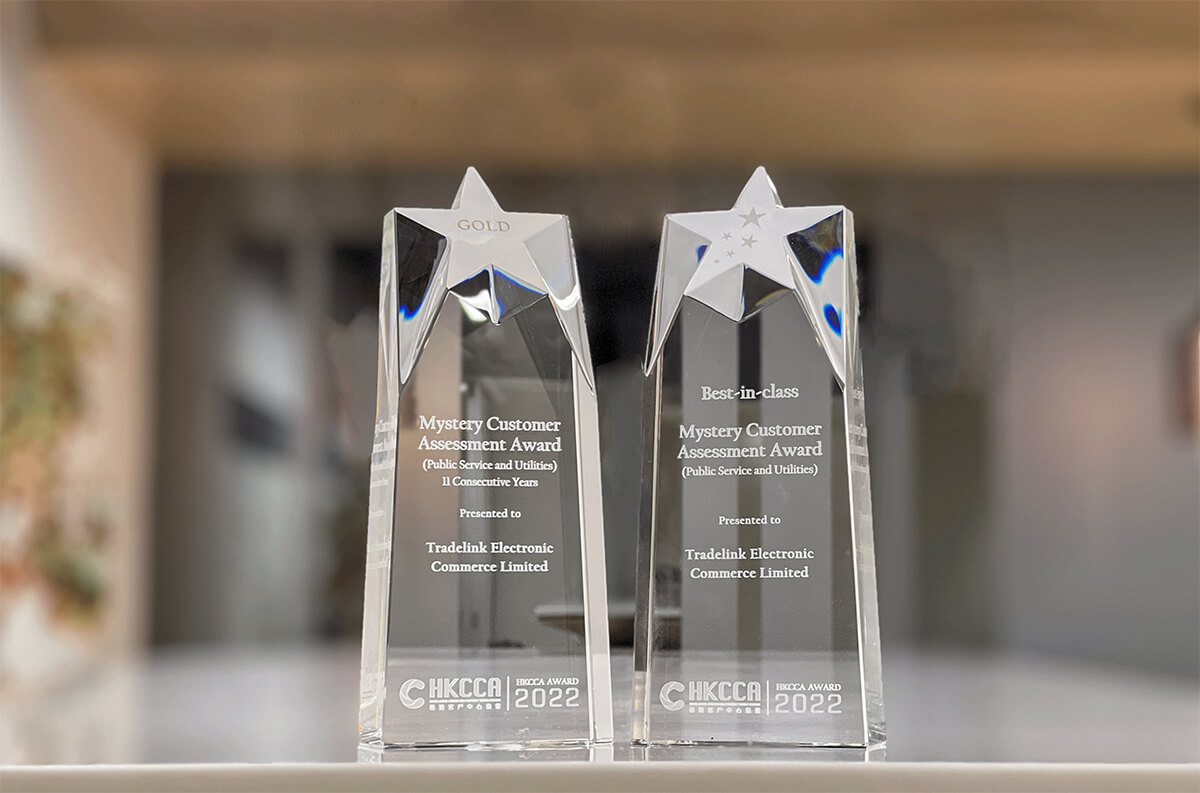 More about the Hong Kong Customer Contact Association Awards
The Hong Kong Customer Contact Association (HKCCA), formerly known as Hong Kong Call Centre Association, was established in September 1999. As one of the most representative awards for service sectors in Hong Kong, the HKCCA Awards are well-recognised and respected in the customer contact industry locally and within the region, widely regarded as the most authoritative industry benchmark for service excellence. Launched in 2000, the HKCCA Awards aim to facilitate participating customer service providers in enhancing their service quality, monitor and raise the service standard of the customer contact industry, and formulate benchmarks for customer contact channels.
arrow_circle_leftback