Tradelink shared latest eKYC development at ISACA China Hong Kong Chapter's Emerging Tech Webinar
Tradelink, a leading provider of electronic Know Your Customer (eKYC) solutions in Hong Kong, is delighted to speak at ISACA China Hong Kong Chapter's Emerging Tech Webinar held on 23 February 2023 sharing the latest development of eKYC solutions in the identity management market.
With "eKYC Development & Associated Risks in Hong Kong" as his presentation topic, Mr. Andrew Cheng, Executive Director and Chief Technology Officer of Tradelink, introduced and demonstrated some latest technologies which pose threats to nowadays eKYC practice. Such technologies include Deepfakes, AI-generated visual/audio contents in which a person is replaced with someone else's likeness; and location spoofing, faking GPS location or IP address with different tools such as GPS simulator.
According to Andrew, Deepfake has been a growing concern of eKYC regulators as it could be used to compromise remote user identification. At the same time, Location Spoofing has also become a major issue particularly for the local insurance industry as insurance transactions need assurance that they are taken place within Hong Kong in compliance with regulatory requirements. "eKYC has now been widely used in the banking and financial services sector. Our job as a solution provider is to keep pace with the latest technology landscape and continues to enhance our solutions to meet the regulatory/operational requirements of our clients and keep them safe from these risks." said Andrew.
Attracted over 100 members of ISACA China Hong Kong Chapter coming from a wide range of industries such as banking and insurance, the webinar has generated some great interests in our eKYC solutions. As business activities resume normal in the post-pandemic era, we look forward to organising more seminars and workshops to strengthen our engagement with our customers and partners.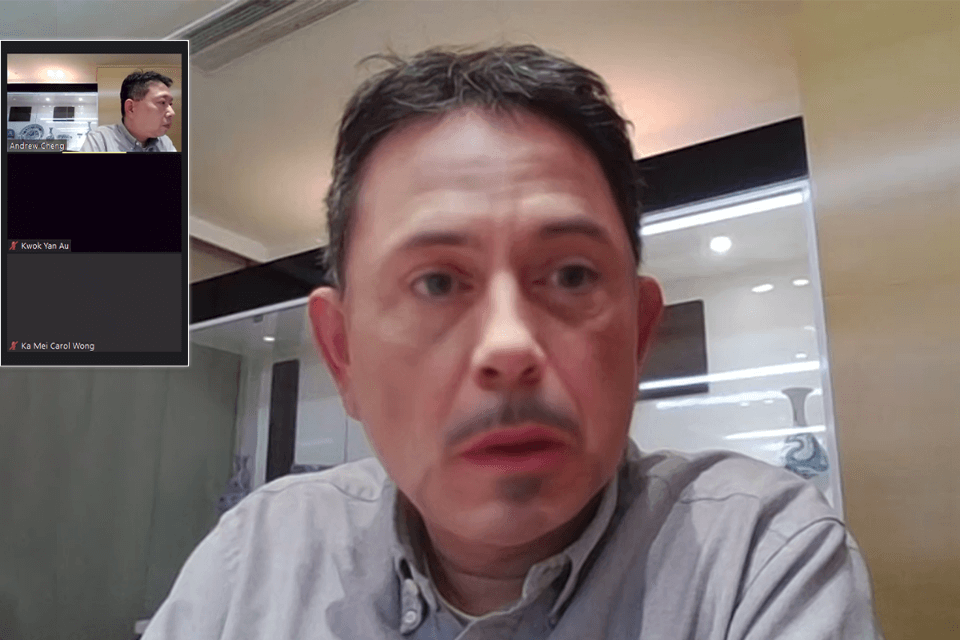 Andrew turned himself into the movie star Robert Downey Jr. when demonstrating the use of Deepfake.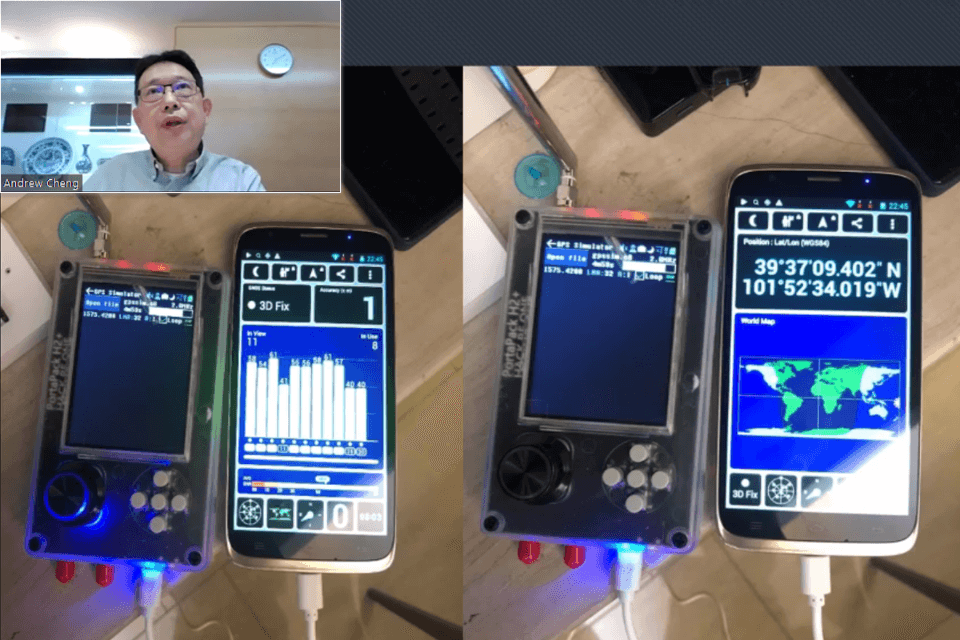 Andrew created a fake GPS location of somewhere in the US using a GPS simulator.
About ISACA China Hong Kong Chapter
ISACA is a pace-setting global organization for information governance, control, security and audit professionals. Established in 1982, ISACA China Hong Kong Chapter is one of the largest ISACA chapters in the world and serves around 3500 members in the region. The primary purpose of the Chapter is to promote the education of individuals for the improvement and development of their capabilities relating to the auditing of and/or management consulting in the field of information systems audit and control.