Sharing success stories on how Tradelink's cutting-edge supply chain solutions help customers achieve digital efficiency and social responsibility
Tradelink showcased our Smart Bonded Warehouse Solution with AMR applications
Tradelink, a leading provider of e-commerce services for Hong Kong business community, and Geek+, our partner who is a global leader in the Autonomous Mobile Robot ("AMR") market, co-organized a Smart Bonded Warehouse Solution and Application Guided Tour at Geek+'s Global Research & Development Centre in Hong Kong Science Park on 3 May 2023. More than 30 of Tradelink's customers involved in the dutiable commodities business attended the event.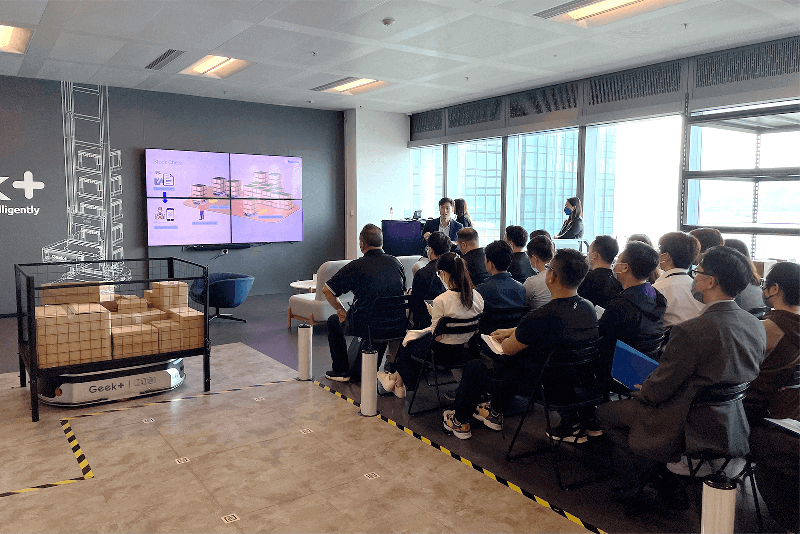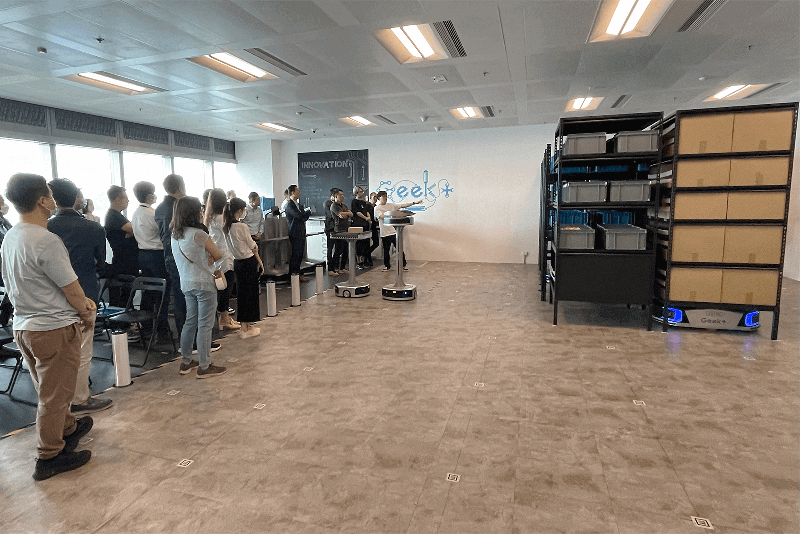 In collaboration with Geek+, the guided tour aimed to showcase Tradelink's Smart Bonded Warehouse total solution that integrates our flagship Warehouse Management System ("WMS") and our renowned Dutiable Commodities Permit ("DCP") Service in the industry. Through solution presentations and robotics demonstrations, the audience was impressed by how our WMS is being used in conjunction with our DCP service to facilitate the management of strictly regulated bonded warehouse operations, and optionally together with state-of-the-art robotics from Geek+ for enhanced efficiency. The total solution has already been deployed to two of our DCP customers who have adopted it to manage the operation of their cigar and wine warehouses, resulting in improved overall operational efficiency while in compliance of the relevant regulations.
Tradelink demonstrated how our supply chain solutions can be effectively applied to achieve ESG objectives at the ESG Pledge Seminar
Organizations are increasingly focusing on sustainable development. Tradelink and Chinese Manufacturers' Association of Hong Kong jointly organized the "ESG Pledge" Seminar on 10 May 2023 to showcase our advanced supply chain solutions to around 80 SME participants. Mr. Jack Lee, General Manager of Tradelink Supply Chain Solutions, shared a couple of case studies on how Tradelink's solutions helped our clients achieve paperless supply chain management and together with the application of robotics enhanced occupational safety and health in workplaces. As ESG has become a core part of corporate strategy nowadays, we are delighted that our smart IT solutions not only add value to our clients' businesses but also help them improve ESG performance.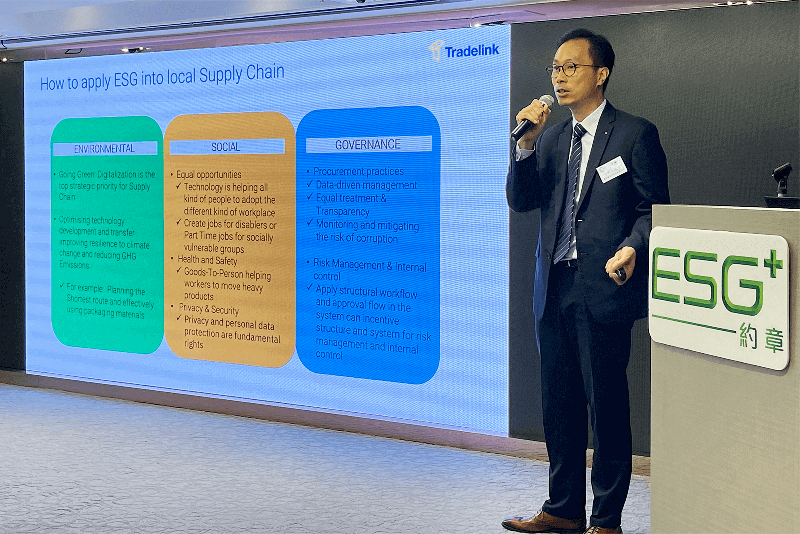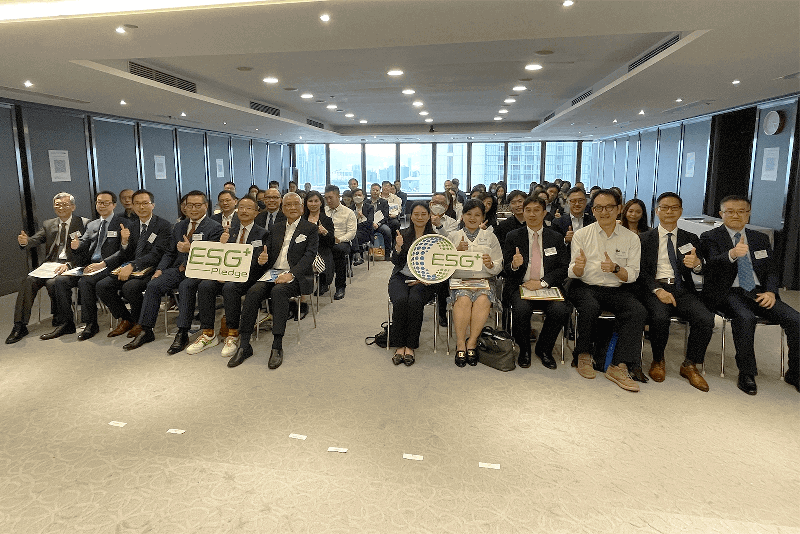 With our vision of promoting a prosperous Hong Kong where companies and people can readily achieve and enjoy the benefits of digital efficiency, we will participate in more similar events to promote our solutions to the Hong Kong community.